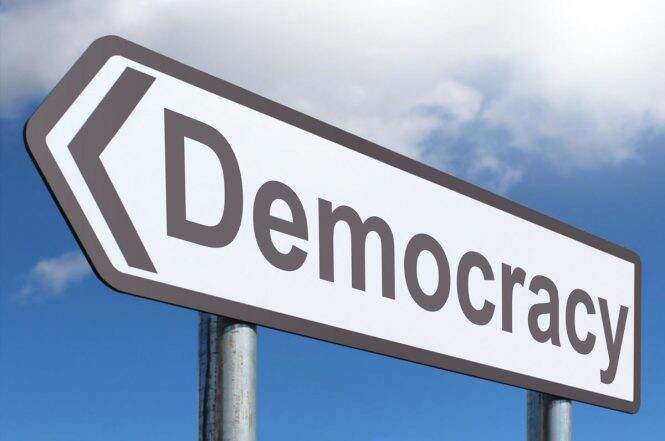 The general election in every democratic country is mostly contested on domestic issues. However, certain factors like global economic trends or international security issues do tend to impact voter behaviour. For a combination of reasons, 2018 saw the trend of a far-right candidate elected to lead a government or state continue. This trend was visible from Pakistan to Brazil to Turkey.
Will 2019 be the same or will it be different? There is no way to predict election results and hence we can only highlight some of the factors that may impact them.
India: The adjective most commonly attached to India is the 'world's largest democracy.' And the world's largest democracy will head to the polls sometime between April and May 2019. Voters will weigh in on the NDA government's performance on majorly economic matters – from farmer distress to job creation. Some survey results are already out, saying the BJP will again be the single-largest party however it will be greatly diminished. But, only the election results will tell.
Thailand: People of Thailand are scheduled to vote to bring in a democratically elected government after a military coup took over in 2014. The military junta government has promised to hold elections between February and May in 2019.
But, critics of the military government, including Thai opposition parties, have accused it of deliberately delaying the elections to consolidate its power base and ensure its influence over politics beyond the general election results.  
Ukraine: Tensions between Kiev and Moscow are high after the two countries were involved in a naval skirmish in the Kerch Strait earlier this month. Ukraine's President Petro Poroshenko has warned that "full-scale war with Russia was a very real possibility." He has also imposed martial law in ten of Ukraine's provinces in a defence measure against Russia's actions. However, some fear that Poroshenko could use Russia as an excuse to post-pone the general elections scheduled for March 31, 2019.
Indonesia: More than 190 million Indonesians will vote in the country's general elections in 2019. Incumbent President Joko Widodo faces his former nemesis Lt Gen (ret) Prabowo Subianto. Subianto ran and lost to President Jokowi in 2014. Indonesia has been known to throw up surprise results and hence the current president has by no means an easy road ahead to victory.
Afghanistan: Violence-wracked Afghanistan will vote for a new president come April 2019. The election comes amid increased violence by the Taliban and the extremist group Islamic State, which have been staging frequent attacks across the country.
The country has 8.8 million registered voters who despite bomb attacks and voting machine problems turned out to vote in October's parliamentary elections. Almost four million votes were cast amid spates of violence.
The presidential elections will be even more crucial for Afghanistan as Taliban has regained considerable ground across the country and the US is now trying to negotiate with them.
Canada: In about a year's time we would know the fate of Justin Trudeau who first came to power as campaigning as being Canada's 'feminist' prime minister. Since then shine on Trudeau's posters have dimmed as his Liberal government has seemed to be unable to keep its promises on many domestic fronts – from improved social childcare to missing indigenous women issue. He is also seen as buckling down to US President Donald Trump's high-handed ways and renegotiating NAFTA which for the first time gave the U.S. access to Canada's dairy market.
Justin Trudeau's main competitor is Conservative party leader Andrew Scheer. However, another smaller party which has played king-maker in the past, the NDP is being led by a sikh – Jagmeet Singh. Singh was first seen as posing a direct challenge to Trudeau's liberal agenda but political analysts say the NDP leader has not managed to make deep inroads into the liberal voter base. But he still has a year to go.
As elections are held across the world from India to Canada, 2019 is sure to be an interesting year when it comes to analysing how democratic countries are faring.