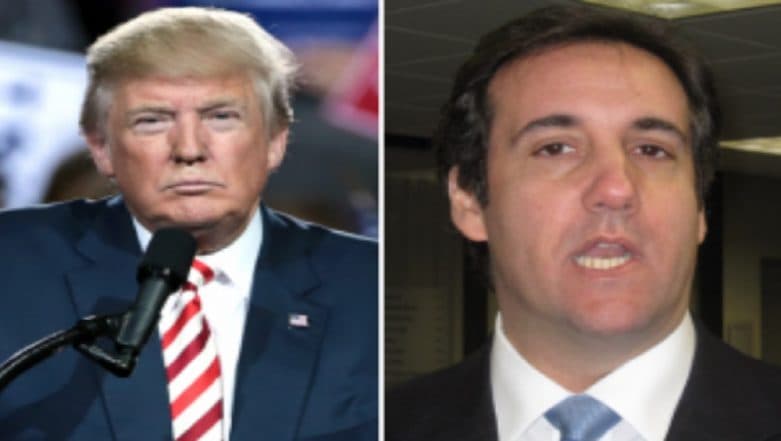 Michael Cohen, President Donald Trump's former lawyer has claimed that then-candidate Trump knew in advance about the June 2016 meeting in Trump Tower in which Russians were expected to offer his campaign dirt on Hillary Clinton, reports the CNN.
To be clear, these sources said Cohen does not have evidence, such as audio recordings, to corroborate his claim. But, Cohen is prepared to make a statement to Robert Mueller, who is investigating alleged collusion between the Trump campaign and Russia in the 2016 presidential election, the networks said.
Trump's elder son Donald Jr, his son-in-law Jared Kushner and election campaign chairman Paul Manafort met at Trump Tower on 9 June 2016 with Russian lawyer Natalia Veselnitskaya. The meeting was conducted after the campaign heads received information that Russian sources had "Dirt on Clinton"—damaging information about Trump's competitor for the Presidency that would aid their campaign.
Trump, his son, his lawyers and other officials have repeatedly claimed the future president did not know about the meeting until details of it were revealed in July last year. The president told reporters onboard Air Force One at the time: "I only heard about it two or three days ago."
CNN quoted an unnamed source in their report that Cohen says he was present when Donald Jr told his father about the Russians' offer to meet and that Trump approved it. Another American news media the  NBC said it had independently verified this report.
Rudy Giuiliani, Trump' current personal lawyer said Cohen is "the kind of witness that can really destroy your whole case" and called Cohen, who was a top Trump Organization attorney for a decade, a "pathological liar." On a CNN show, Giuliani said about Cohen's new claims, ""He's been lying all week, he's been lying for years."
The June 2016 meeting was arranged after a publicist who knew Donald Jr. told him in emails -- in no uncertain terms -- that a senior Russian official "offered to provide the Trump campaign" with damaging information about Hillary Clinton, and that the outreach was "part of Russia and its government's support for Mr. Trump." At the time, the Russian operation to covertly boost Trump's candidacy wasn't publicly known. Donald Jr. responded, "if it's what you say, I love it," and arranged the meeting at Trump Tower.