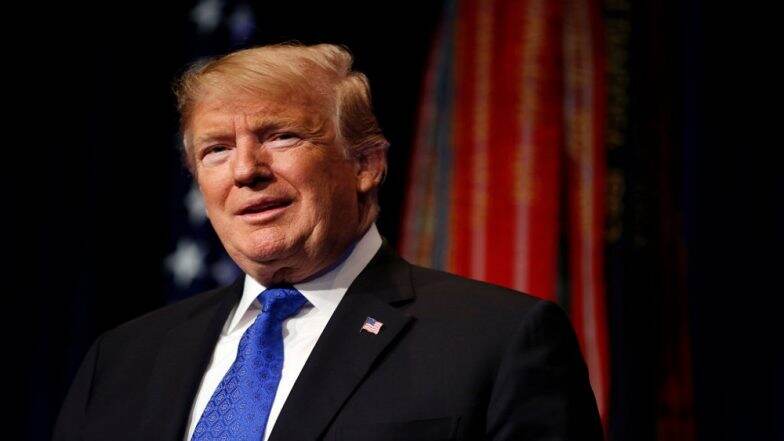 Mumbai, April 25: New York's Attorney General's office has sent a subpoena to international lender Deutsche Bank demanding US President Donald Trump's Trump Organization's records on the basis of allegations made by the president's former personal lawyer.
The Deutsche Bank has reportedly complied with the demand and is in the process of turning over documents, including emails and loan documents to the Trump Organization. According to the CNN, the records include, financial records related to Trump International Hotel in Washington, DC; the Trump National Doral Miami; the Trump International Hotel and Tower in Chicago; and the organisation's unsuccessful effort to buy the NFL's Buffalo Bills.
Deutsche Bank is one of the few lenders who have consistently funded the Trump Organization and is hence in the cross-hairs of US prosecutors. The bank has loaned Trump and his organisation some US $2 billion over the years.  A 2018 financial disclosure form showed that Donald Trump personally had at least US $130 million in outstanding liabilities to Deutsche Bank's American unit.
The office of New York Attorney General Letitia James opened a civil probe after Trump's former lawyer Michael Cohen testified to Congress in a public hearing that Trump had inflated his assets. But this is separate from the US House's Intelligence and Financial Services committees subpoena earlier this month which has also demanded from Deutsche Bank and other banks, more information about Trump's business dealings and possible Russian money laundering.
The House Intelligence and Financial Services committees' probe are part of a larger Democratic effort to dig into Trump's finances as the US President has refused to supply his tax returns. His administration has also blocked attempts to furnish these through the Internal Revenue Service. Trump has promised that he would fight all congressional subpoenas, setting the stage for further confrontation between him and the Democrat-controlled House of Representatives.