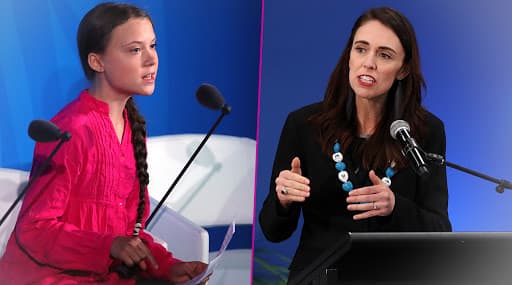 The Nobel Peace Prize will be announced today in Oslo, Norway at 11 am CEST (2:30pm IST). The prestigious prize is awarded annually to the person or organisation that has "done the most or the best work for fraternity between nations, for the abolition or reduction of standing armies and for the holding and promotion of peace congresses."
Reportedly the names of Nobel Peace Prize nominees aren't revealed until 50 years after the prize is awarded, however, these are a few predicted contenders. According to a BBC report, 301 candidates have been nominated for the 2019 Nobel Peace Prize - 223 individuals and 78 organisations - the fourth highest number in history.
Teenage climate activist Greta Thunberg is among the nominees for this year's Nobel Peace Prize. Some of the other probable contenders in the list are- Ethiopia Prime Minister Abiy Ahmed, Jacinda Ardern, the prime minister of New Zealand, and indigenous Brazilian leader Raoni Metuktire. Some reports had also said that US President Donald Trump has been nominated, but nothing is confirmed.
The 16-year-old Swedish teenager Greta began a weekly school strike in front of her country's parliament calling for stronger measures against climate change, an action that has given rise to the global movement "FridaysForFuture'. If Greta takes home the prize she would become the youngest winner in Nobel history, surpassing Malala Yousafzai, who won the award at the age of 17. Greta Thunberg Likely to Get Nobel Peace Prize, But Experts Not Too Sure.
Jacinda Ardern, New Zealand's 40th prime minister came to the spotlight after a mass shooter terrorised two Christchurch mosques, killing 50 people and injuring dozens more in March. Ardern was the second elected leader to give birth while still in office. Efforts to enforce the Paris Agreement could make Jacinda win the award.
Raoni Metuktire, from the Kayapó tribe in Brazil, was nominated by a number of environmental activists for his work protecting the Amazon rainforest.
Among the organisation in the probable contenders' list are- Reporters Without Borders (RSF) which is the largest non-government organization that specializes in defending media freedom.
Among some of the previous notable Nobel Peace Prize winners are- Barack Obama, Malala Yousafzai, Kofi Annan, Mother Teresa and others.