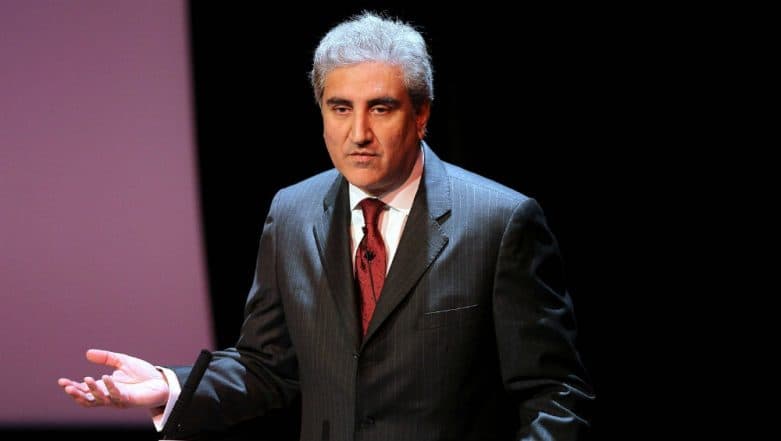 Islamabad, February 26: Pakistan Foreign Minister Shah Mahmood Qureshi​ said that Pakistan will take international media to the area of strikes where the Indian Air Force (IAF) dropped bombs on Jaish-e-Mohammad (JeM) terror camps. Qureshi said that helicopters are being readied but they are waiting for the right weather as the weather is bad. The media and the Pakistan delegate will fly when weather permits.  IAF Strikes On JeM Camps Across LoC Live News Updates.
Hours after the Indian Air Force (IAF) conducted airstrikes on the Pakistani soil across the LoC in Muzaffarabad, Balakot and Chakothi destroying JeM terror camps to avenge the Pulwama terror attack, Pakistan Foreign Minister Shah Mahmood Qureshi summoned an emergency meeting in Islamabad, Pakistan to review the security situation. Pakistan Says India Conducted 'Grave Violation' of LoC, Promises to Retaliate After IAF Drops Bombs on JeM Terror Camps in Balakot, Muzaffarabad.
Watch the Video to Know All About the Indian Air Force Action on Pakistani Soil:
The Indian Air Force (IAF) on Tuesday launched raids on the Pakistani soil and destroyed JeM (Jaish-e-Mohammad) terrorist camps across the border. According to reports, the Indian Air Force dropped 1000 kg bombs on terror camps across LoC and has destroyed several camps.