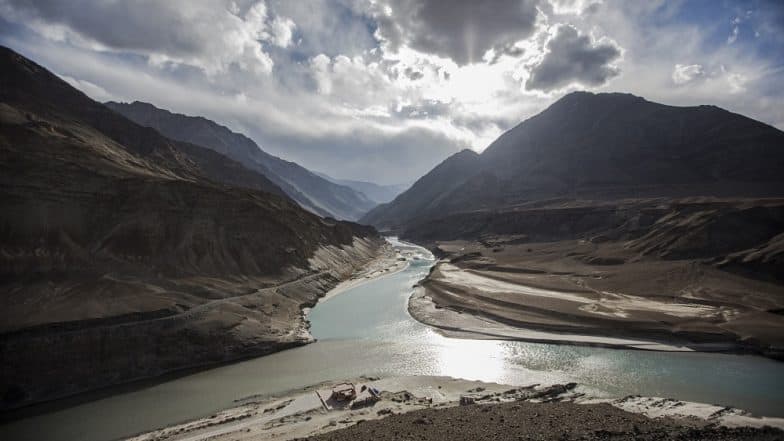 Islamabad, February 22: A day after India announced move to block water of eastern rivers flowing across the border, Pakistan said it has "no objection" as the measure would not be in violation of the Indus Water Treaty (IWT). Officials in Islamabad said they would be concerned only if New Delhi decides to restrict the water flowing into Pakistan from the western rivers -- Indus, Chenab and Jhelum.
Pakistan's response came after India's Union Water Resources Minister Nitin Gadkari announced on Twitter that the government would be retaining the entire share of eastern rivers, as a mark of retaliation against the cross-border terror attack in Pulwama.
Gadkari's Pakistani counterpart, Khawaja Shumail, said, the IWT inked in 1960 had then itself allowed India to absolutely retain the waters of Ravi, Sutlej and Beas -- categorised as the eastern rivers. Explained: The Indus Water Treaty Between India and Pakistan.
Shumail said Pakistan would not oppose any attempt by India to divert the waters of the above-mentioned rivers, or build a dam enroute for power generation purposes.
"We have neither concern nor objection if India diverts water of eastern rivers and supplies it to its people or uses it for other purposes, as the IWT allows it do so," he was reported as saying by the Dawn.
Meanwhile, Gadkari, while addressing a public event in Uttar Pradesh's Baghpat, said one of the recourse before the Indian government - to avenge the Pulwama assault - is to divert the water flowing into Pakistan to revive Yamuna.
On Thursday, he confirmed the move by tweeting, "Under the leadership of Honourable PM Sri Narendra Modi, our Government has decided to stop our share of water which used to flow to Pakistan. We will divert water from Eastern Rivers and supply it to our people in Jammu and Kashmir and Punjab (sic)."