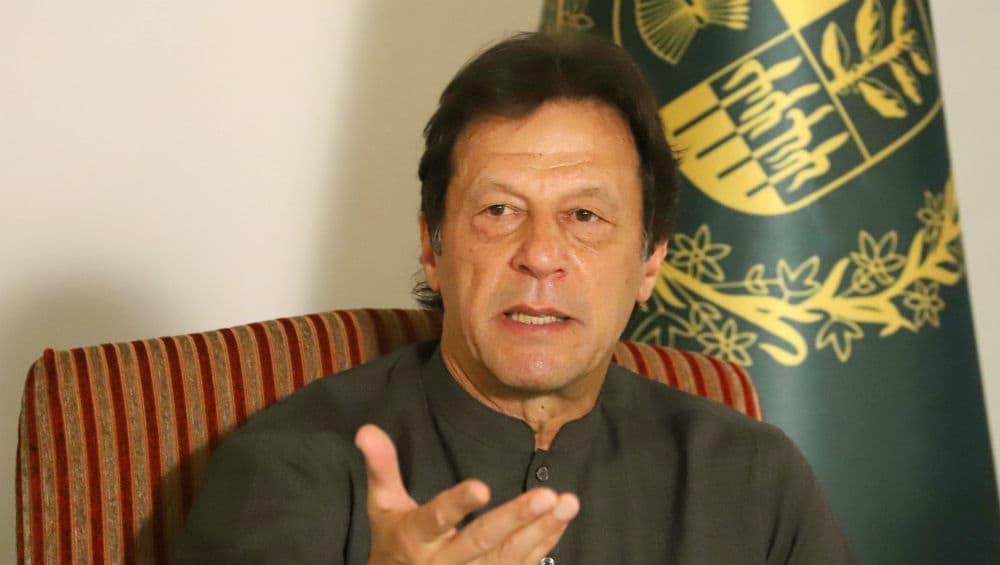 Beijing, January 24: Pakistan Prime Minister Imran Khan's geo-political outreach is likely to pay dividend as the country is expected to be removed from the "grey list" of Financial Action Task Force (FATF). The turnaround comes shortly after a new dawn in Islamabad-Washington ties, with US President Donald Trump calling PM Khan a "close ally" amid the ongoing peace negotiations with Taliban. Donald Trump Again Offers to 'Help' Resolve Kashmir Issue, Meets Pakistan PM Imran Imran Khan in Davos.
At the key FATF meeting held in Beijing on Thursday, only one out of the 39 member nations of the global body expressed apprehensions on the steps taken by Islamabad so far to curb terror financing. All other members, including the US, European Union and the United Kingdom, abstained from raising objections to the claims being made by the Pakistani delegation.
The Pakistani panel, which laid down the steps taken by the Imran Khan government to crackdown on terrorism financing, was headed by Minister for Economic Affairs Division Hammad Azhar. The claims were scrutinised by the Asia Pacific Joint Group of the FATF, which met in Beijing.
Asked how China viewed Pakistan's progress, Chinese Foreign Ministry spokesman Geng Shuang told the media in Beijing that he has no information on the proceedings which is still going on but praised Islamabad's efforts. "Pakistan has made great efforts to strengthen its domestic counter terrorism financing system with visible progress. Its political will and active efforts should be recognised and encouraged by the international community," he said.
"We hope the FATF will continue to offer constructive support and assistance to Pakistan in its continued efforts to improve the counter terrorism financing system and effectively fighting the terrorist financing," he said, further adding, "As FATF president and co-chair for Asia Pacific Joint Group, China will continue to uphold an objective, just and constructive attitude and participate in relevant discussions."
At the FATF meeting to be held in Paris next month, Pakistan would need the support of only 12 out of the 39 members to be removed from the grey list. The nation would then be shifted to the "white list" -- thereby removing the threat of sanctions and penalties looming over Islamabad. The measure would come as a diplomatic setback for India, which has been pushing for stricter actions against Islamabad for its support to the insurgency movement in Kashmir.