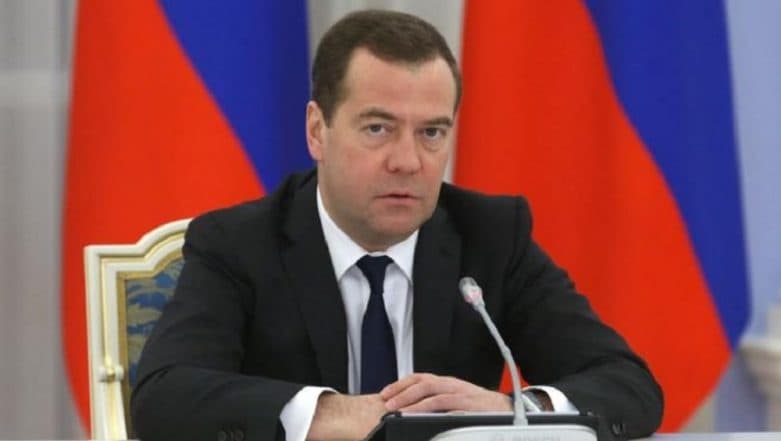 Russia's prime minister has sternly warned the United States on Friday against ramping up sanctions. Dmitry Medvedev warned the U.S. that any move to target Russia's banking sector would cross a red line. "If something like a ban on bank operations or currency use follows, it will amount to a declaration of economic war," he said. "And it will warrant a response with economic means, political means and, if necessary, other means. Our American friends should understand that."
The tough message from Medvedev reflects a growing dismay in Moscow with the new U.S. sanctions that has sent the Russian rouble plummeting to its lowest level in two years. The U.S. State Department said on Wednesday a fresh round of sanctions would follow later this month as they are sure that Moscow was behind the Novichok poisoning earlier this year of a former Russian double agent living in the UK.
The incident, which took place in a city in southern England in March, triggered a major diplomatic crisis between UK, its NATO allies on the one side and Russia which has repeatedly denied any role.
According to the State Department, the sanctions coming in August would target export licenses for Russia to purchase many items with national security implications. But, the news that the next round of sanctions possibly in October could target Russia's state-controlled banks and freeze their operations in dollars is what has prompted the Russian Prime minister to voice this warning to the Trump Administration.
The State Department said the sanctions were aimed at punishing Moscow for having "used chemical or biological weapons in violation of international law", mandated under the Chemical and Biological Weapons and Warfare Elimination Act of 1991.
Russia had on Thursday responded furiously to the sanctions, denouncing them as "categorically unacceptable".