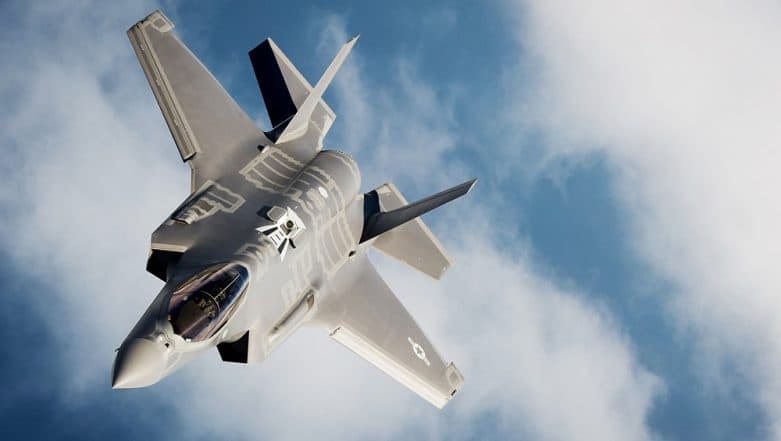 Mumbai, April 30: An increase in the number of theatres of conflict and rising tensions has meant that countries have increased their defence spending manifold. Swedish think-tank SIPRI (Stockholm International Peace Research Institute) has released its annual report for global defence spending which shows that the U.S. leads the world in military expenditure.
The United States – which holds the number one spot as the world's biggest military spender – raised its spending for the first time in seven years by 4.1% to US $649 billion in 2018. The spending hike comes after former president Barack Obama's administration instituted a modernisation programme for U.S. forces which was taken up by his successor Donald Trump. 'The increase in US spending was driven by the implementation from 2017 of new arms procurement programmes under the Trump administration,' says Dr Aude Fleurant, the director of the SIPRI AMEX programme.
The size of the US's military budget in 2018 is as much as the next eight countries on the list combined, the report said. Read: Donald Trump Orders Pentagon to Draft Legislation on Creating a US Space Force
The U.S. was followed by China as the second-largest military spender in the world. China increased its military expenditure by 5% to US $250 billion in 2018. China's spending in 2018 accounted for 14% of world military spending. 'China has allocated 1.9 per cent of its GDP to the military every year since 2013.' Beijing is spending more money on defence than its neighbours – India, Japan, South Korea and Australia do collectively.
Meanwhile, Russia has dropped out of the top five countries with the largest defence spend for the first time since 2006. Russia was the sixth-largest nation in terms of military spending, at $61.4 billion, but its spending decreased by 3.5% compared with 2017.
These trends according to SIPRI show that military spending by countries is now 76% higher than the post-cold war low in 1998.