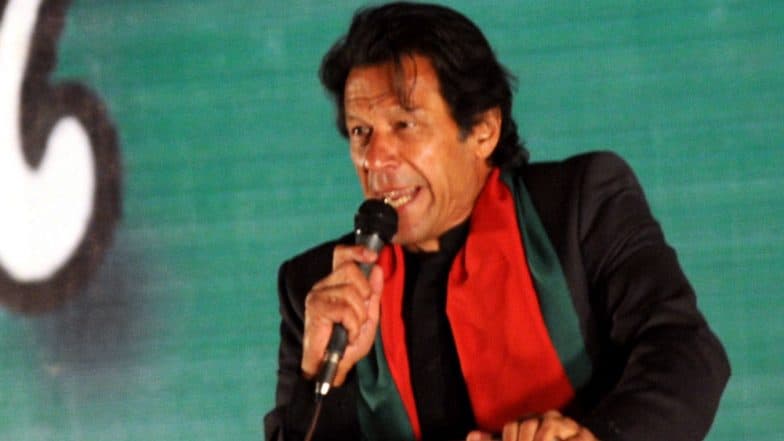 Peshawar, November 7: A court in northwest Pakistan on Wednesday summoned Prime Minister Imran Khan to appear before it on December 13 in a case filed by the Pakistan Tehreek-e-Insaaf chief's rival candidate in the July 25 general elections over his alleged relation with a US national, Sita White. The division bench of the Peshawar High Court comprising Justices Ikramullah Khan and Ishtiaq Ibrahim issued the notices to Khan on a writ petition filed by Inamullah Khan, his rival candidate in July 25 elections from Bannu constituency.
The petitioner said that Khan has a daughter, Tyrian White, from Sita White which he has not mentioned in his nomination papers. Therefore, petitioner added, Khan does not fulfill the criteria under Article 62 and 63 of the constitution. He claimed a Los Angeles court has ruled that cricketer-turned-politician Khan was the legal father of the four-year-old southern California girl. Pakistan's State-Run TV Apologises for Writing 'Begging' During Imran Khan's Live Speech in China; Watch Video of Fiasco.
"Imran Khan is the father of the child," superior court commissioner Anthony Jones said in a brief hearing in the US court, according to the petitioner. During the election, the Returning Officer Bannu had accepted the nomination papers of Khan by rejecting the objection of Inamullah Khan of Justice Democratic Party. Therefore the petitioner moved Peshawar High Court Bannu bench.