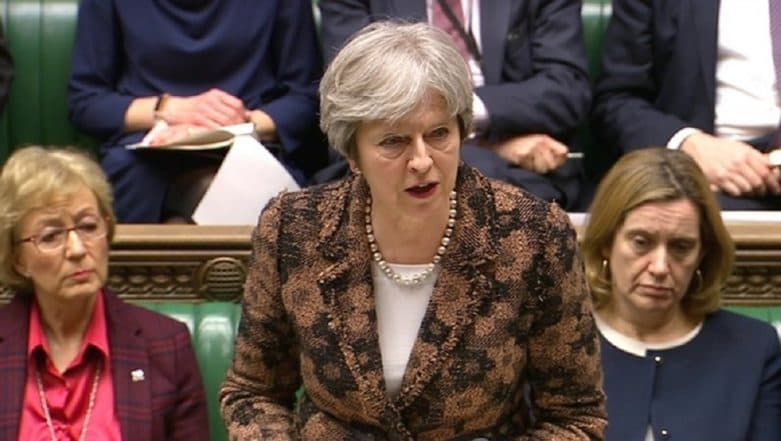 British Prime Minister Theresa May's Brexit deal has been defeated in Parliament as her country's MPs voted by 432 votes to 202 to reject the deal. May's deal had negotiated a framework which sets out the terms of Britain's exit from the European Union on March 29.
This is the largest defeat for any sitting government in over 100 years of the British Parliament. Some 118 Conservative MPs – those who want a complete break from the EU and those who want to cancel the Brexit - voted with the opposition parties against May's deal.
The defeat of the bill plunges the British economy into further turmoil as the country is still on course to leave the EU in two months' time but now it does not have any framework to do so. "The House has spoken, and the government will listen," May said following the vote, even as she predicted "more uncertainty, more bitterness and more rancor".
Following the defeat of May's Brexit Bill, opposition leader Jeremy Corbyn has now tabled a vote of no confidence in the government as Theresa May has not resigned as prime minister. If he has enough votes, it could trigger a general election in the country.
The no-confidence motion in May's minority government will be debated on Wednesday. "She cannot seriously believe that after two years of failure that she's capable of negotiating a good deal for this country," Corbyn said.
The British prime minister said she still wants to deliver on Britain's 2016 referendum to leave the EU. If she scrapes through Wednesday's confidence vote she says she will meet the leaders of the opposition parties in a "constructive spirit" to discuss the way forward, May said. "Given the urgent need to make progress, we must focus on ideas that are genuinely negotiable and have sufficient support in this House," she added.