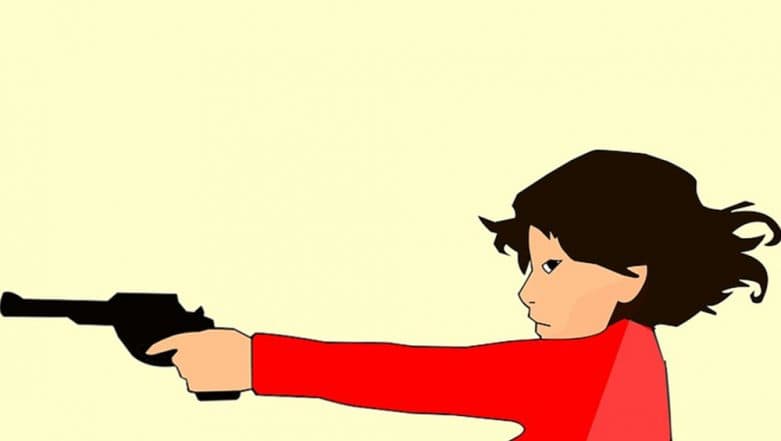 Hammers, metal bars, guns and machetes are among things that students have been bringing to college in the United Kingdom according to a survey. These weapons have been recovered from students during gang attacks, violence against staff, student-on-student assaults and other similar incidents. The details were found by a survey conducted by Unison. The survey says that staff and students have both suffered serious injuries in such attacks. At times when schools shootings are on the rise in the United States, the alarming details from the UK schools are equally worrisome. Talks on bringing gun control laws have also seen heated debates in recent times.
The United Kingdom has a strict gun law that makes acquiring a legal firearm a tedious process. However, the laws do not seem to have affected college students who possess it and carry it to their educational institutions. The union says the issues have put the life of people like canteen workers, assistants and librarians in danger. 'Gun Violence' To 'Gun Control' in The United States: Top Questions About Gun Laws in The US Answered.
For the survey, Unison spoke to 845 support staff, including canteen workers, learning support assistants and librarians, in both further education and sixth-form colleges across the UK. According to the survey, nearly a quarter of the college staff admitted that weapon-related crime is an issue at their workplace. Most of them said that it has been getting worse.
In one incident, two support workers had to be human shields between gang members armed with hammers and a 17-year-old student. Police have also been called to the college after a student was found with a gun. Support staff said that they had received no training on dealing with students. Most of them said that they were not aware of the policy for such incidents. One in five support staff members said that they did not feel safe at work, while admitting that they wanted to quit the job due to such issues.
Jon Richards, head of education at Unison, said, "Budget cuts, rising knife crime and the closure of youth centres means college support staff are having to put themselves in harm's way to ensure the safety of other students. It is no accident that as spending on youth services has dropped, teenage crime levels have rocketed. A joined-up response from police, youth support services and colleges is the only way to turn youngsters away from crime – it shouldn't fall to college support staff to pick up the pieces."
The Independent quoted The National Ballistics Intelligence Service (Nabis) as saying that shootings have become rare in the country due to strict gun licencing and border controls. While members of the public may own sporting rifles and shotguns, handguns were banned in the UK after Dunblane School Massacre in 1996.
Geoff Barton, general secretary of the Association of School and College Leaders, said, "There is clearly a problem in wider society with a small number of young people carrying offensive weapons, and this presents challenges to schools, colleges, and their staff. Schools and college leaders will be doing everything possible to protect the safety and wellbeing of their staff and students, and we are sure will be very willing to discuss any thoughts for further support. What they do need, however, is a concerted and coordinated effort beyond the school gates to ensure there are sufficient local services and police numbers to tackle this problem."