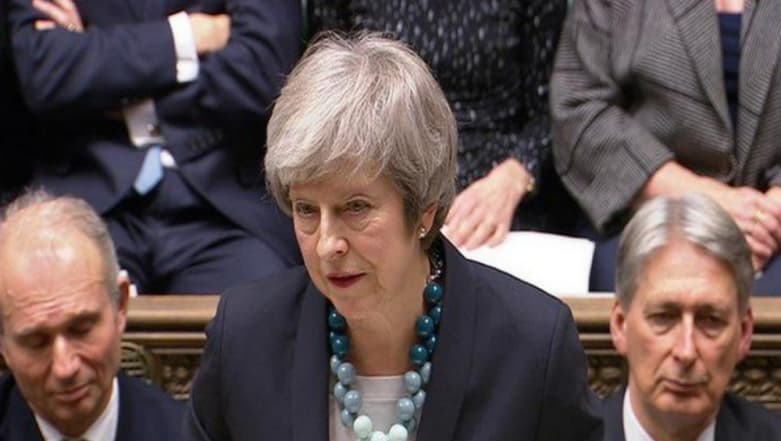 If being in charge of getting her country through Brexit was not hard enough, Theresa May's own party MPs who disagree with her negotiated deal with the European Council triggered an internal vote of confidence against her.
The vote meant that a sizeable section of May's own Conservative Party MPs did not have confidence in her and disagreed with the deal she had negotiated with European Union countries for UK's exit from the trading bloc. The vote was triggered after 48 MPs from her party said in writing they wanted to vote on her leadership.
However, the British Prime Minister won the vote of confidence as she received 200 votes in her favour and 117 against. This vote means that Theresa May cannot be ousted as prime minister by her own party members for at least another 12 months.
Speaking outside her office and home at No 10 Downing Street after winning a confidence vote, Prime Minister May said she had listened to those who voted against her. "A significant number of colleagues did cast a vote against me and I have listened to what they said," May said.
She went to say that she needed "to get on with the job of delivering Brexit." She said the government's mission was to "deliver the Brexit that people voted for, bringing the country back together and building a country that truly works for everyone."
Despite this vote, May's work is still cut out for her. The vote shows that if she presented her current deal to the UK Parliament as a bill to be passed then it had a very good chance of being defeated as she does not have the full support of her own party members. Senior MPs like Boris Johnson, Jacob Rees-Mogg and Dominic Raab have been in opposition to her deal for months and continue to want her to resign.
It is looking increasingly likely that opposition party members who are against the deal and against Brexit per se might trigger another larger motion of no confidence against Theresa May which she might not survive.
Theresa May now heads to Brussels for another round of discussions to try and renegotiate Brexit even as the day of exit looms large.