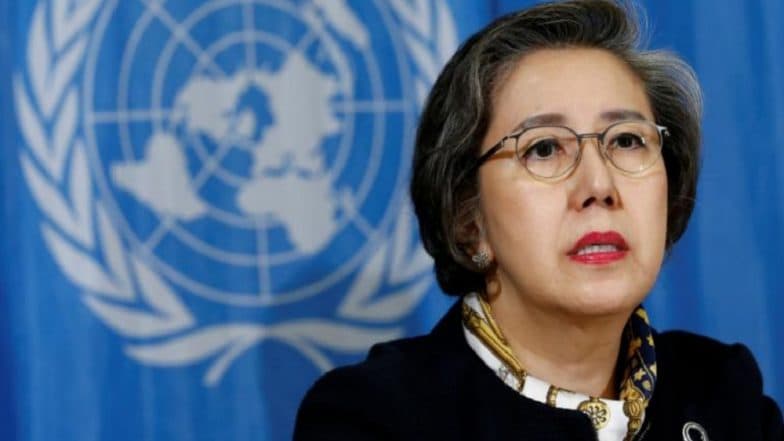 A high-level UN human rights official has urged the Bangladesh government to halt its repatriation of Rohingya refugees to Myanmar unless there is concrete proof of their safety and security is assured.
UN's Special rapporteur on Myanmar Yanghee Lee said a lack of guarantees the refugees wouldn't face new persecution if they returned home was concerning. Lee cited "credible information" that some refugees in Cox's Bazar, Bangladesh fear their names turning up on a list of thousands of people who could be repatriated.
On October 30, Bangladesh and Myanmar agreed to begin the return of the refugees in mid-November but the UN refugee agency, the UNHCR, said conditions in Rakhine State were "not yet conducive for returns".
"I urge the governments of Bangladesh and Myanmar to halt these rushed plans for repatriation," Yanghee Lee, UN special rapporteur on human rights in Myanmar, said on Tuesday, calling on the country to grant the Rohingya their long-sought right to citizenship, freedom of movement and access to public services.
Bangladesh is hosting over 7 lakh Rohingya refugees who fled persecution, death and torture in 2017 after a campaign against them was unleashed by the Myanmar's military junta. Myanmar does not recognise the Rohingya as native to their country and have refused to grant them citizenship. Many in the Buddhist-majority country call the Rohingya "Bengalis", suggesting they belong in Bangladesh and were brought over during colonial times.
Last month, Myanmar officials said they verified 5,000 Rohingya refugees so far, with the "first batch" of 2,000 to be repatriated in November.
The UN condemned the repatriation deal, confirming it had not been consulted on the plan.
Stephane Dujarric, a spokesman for the UN Secretary-General Antonio Guterres, said the deal had taken the UN's refugee agency (UNHCR) by surprise.
"To be clear … UNHCR, which is in lead on the issues of refugees, was not consulted on this matter," said Dujarric.
The UN has accused the military junta for carrying out a premeditated campaign against the Rohingya minority in the country.