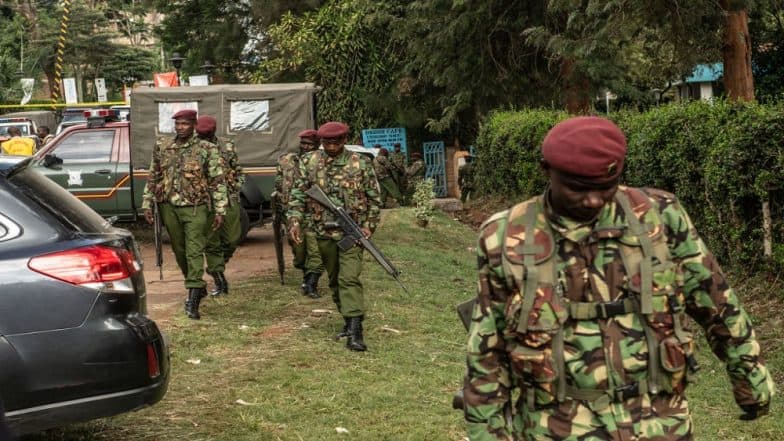 Nairobi, January 17: An American businessman who survived in the deadly 9/11 terror strikes was gunned down by militants of the Somalia-based Al-Shabaab when they attacked a top Nairobi hotel on Tuesday. The deceased, identified as Jason Spindler, was considered to a "specialist" in developing business models in emerging economies.
Although the authorities in Nairobi are yet to confirm the death of Spindler, the US media, citing the statements of his family members, have confirmed his demise.
A total of 21 people were killed as Al Shabaab militants went on a rampage at the plush Dusitd2 hotel and business complex. Among the deceased, there was only one American citizen, Spindler, several US media outlets reported citing Nairobian sources.
Spindler's brother took to Facebook to mourn the unfortunate demise. "It's with a heavy heart that I have to report that my brother, Jason Spindler, passed this morning during a terror attack in Nairobi," he wrote in a post which was visible to only his friends.
Spindler was an alumni of the University of Texas at Austin, from where he graduated in business. He later post-graduated from the New York University law school. Subsequently, he volunteered with the Peace Corps in Peru, his close friend Kevin Yu recalled.
Meanwhile, the siege which Al Shabaab militants laid at the Nairobi hotel was declared over by Kenyan President Uhuru Kenyatta late on Wednesday. He confirmed that all gunmen have been neutralised by the security forces.
Al Shabaab, an affiliate of the Al Qaeda based in Somalia, has targeted Kenya over the past couple of years. The extremist group has warned Nairobi that it would exact revenge for the military aide being extended by Kenya to the embattled government of Somalia.