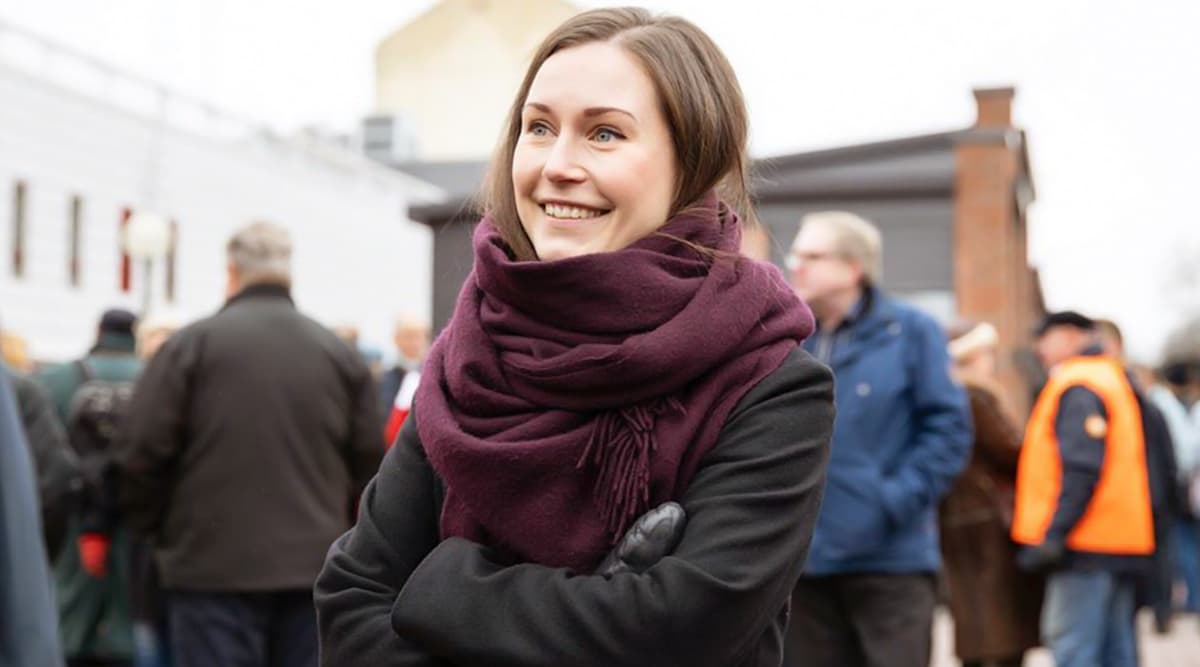 Copenhagen, December 10: Finland on Monday picked the youngest-ever Prime Minister in the history of the nation. Sanna Marin, the 34-year-old former transport minister, was elected by the ruling Social Democratic Party to be Finland's new prime minister. With her appointment, Marin, who is likely to take charge on Tuesday, will become the world's youngest sitting head of government and the third female PM of Finland. Apart from being the youngest sitting head of government at the age of 34, Marin also becomes one of the world's youngest state leaders, ahead of Ukraine's prime minister Oleksiy Honcharuk, who is currently 35.
Marin narrowly won the polls and replaced the outgoing leader Antti Rinne, who resigned on Tuesday after losing the confidence of the coalition partner Centre Party. According to reports, Marin will head a coalition with four other parties, which are all led by women- three of whom are in their early 30s.
All You Need to Know About Finland's Youngest-ever PM- Sanna Marin.
The appointment of Marin is breaking the mold in multiple ways.
Sanna Marin, 34, was born on November 16, 1985 in Helsinki and lived in Espoo and Pirkkala before moving to Tampere.

 

Marin is a Social Democrat and has been the member of the Parliament of Finland since 2015.

She will be Finland's youngest-ever prime minister and the nation's third female prime minister.

The 34-year-old leader has been the Minister of Transport and Communications from June 6, 2019 to December 10, 2019.

Marin will become the youngest-serving leader of a government in the world, beating out Ukraine's 35-year-old prime minister, Oleksiy Honcharuk.

Marin has been been raised by a single mother. She has described feeling discriminated against in Finland when her mother was in a relationship with another woman. Marin describes herself as coming from a rainbow family as she is the child of same-sex parents.

Sanna Marin was also the only child in her family and was the first person in her family to attend university. In January 2018, she had a child with her long-time partner Markus Raikkonen.

Marin entered politics at the age of 27. She served as the first Vice President of the Social Democratic Youth from 2010 to 2012.

  

She was named as one of the candidates of the party in 2012 but was not elected.
Finland's new parliament is dominated by women under the age of 35. Apart from Marin, the coalition's other party leaders include 32-year-old Katri Kulmuni of the Center Party,  32-year-old Li Andersson of the Left Alliance's; Maria Ohisalo, the 34-year-old leader of the Greens; and the head of the Swedish People's Party, Anna-Maja Henriksson, who at 55 is the oldest.