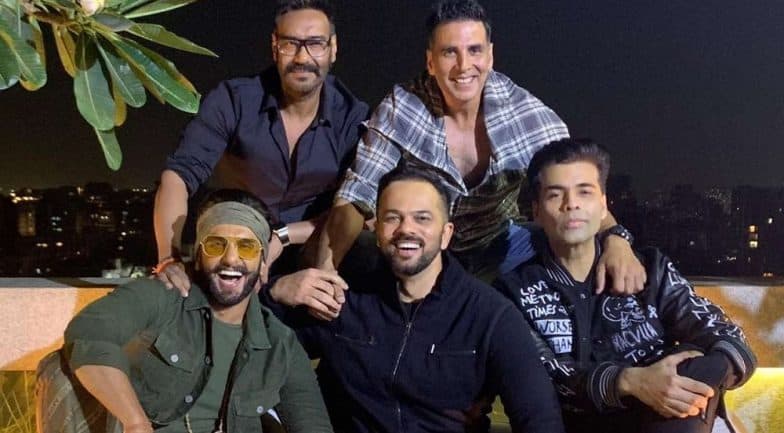 Rohit Shetty is having the last laugh after critics took on his movie Simmba for being chauvinistic. The filmmaker got defensive and is now celebrating his 8th Rs 100 crore film and  third Rs 200 crore movie. Rohit was on a chat show with senior journalist Anupama Chopra, when he told her that he does not need an issue like rape to sell a movie after having so many blockbusters to his credit. During the course of this conversation the filmmaker was asked if he would like direct an Ocean's 8 Hindi version. Rohit took a pot shot at the entourage that actresses travel with these days and said he couldn't manage a movie with so many heroines.
However, the filmmaker did confirm that he plans to have a female cop movie. Rohit revealed, "We are planning something with a lady cop, let me tell you that. I will direct or not that I don't know. But we are developing that also to complete that whole world. This may come up two to three years down the line." He also confirmed that Akshay's film will be different from Singham and Simmba.
The filmmaker is following the Marvel Cinematic Universe and creating his own Bollywood version of real life superheroes, with no extraordinary powers. In fact, Rohit Shetty did borrow Marvel's style of story telling and roped in Singham into Simmba's world. He even introduced his next movie with Akshay Kumar, Sooryavanshi, like we have seen in MCU films.
It would be interesting to see, which actress will be first to join Rohit Shetty's men Ranveer, Akshay and Ajay and play the super cop. Watch this space for more...