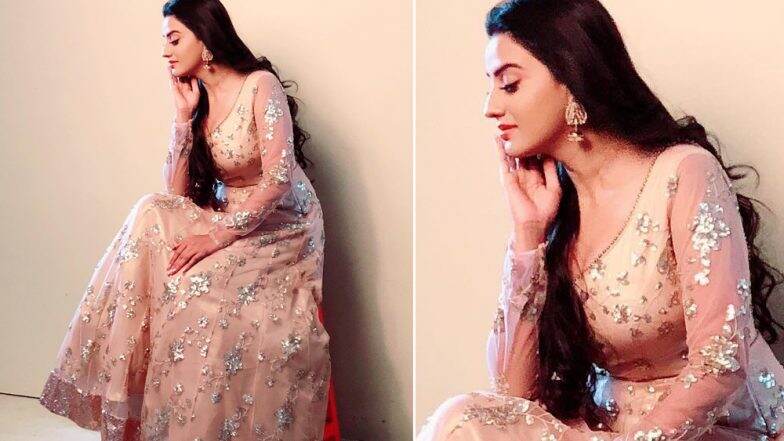 Bhojpuri actress Akshara Singh faced a rather bizarre incident at in Aurangabad, Bihar recently. The TV actress who rose to immense popularity in the past few years has been making news due to her sizzling pictures on Instagram. However, at an event called Dev Surya Mahotsav, held on Tuesday night, her show was stopped mid-way as the audience went wild and started pelting stones towards the stage. Bhojpuri Hottie Akshara Singh Spends Quality Time In Singapore Only To Drive Netizens Crazy! View Pic.
The crowd went berserk as there were no proper sitting arrangements done at the event. As a result, many of her fans could not see her performance. The agitated mob then started pelting stones at the stage, in the call of protest of the show.
The event was also graced by The District Magistrate of Aurangabad, Rahul Ranjan Mahiwal. But as the chaos started at the venue, he made a quick exit from the crowd.
Check out the Video of Akshara Singh's Mobbed Event Right Here:
Before the show, SDPO (Sub-Divisional Police Officer) asked the attendees to maintain peace and not create a ruckus. However, it turned out that the arrangements done for them were inadequate and hence, people went bonkers. The police deployment at the venue too was not done properly, as per the reports.
Incidentally, a year ago, another popular actress Sapna Chaudhary's event too had to be stopped mid-way in Kanpur. The ruckus was created by some people after they could not enter the venue where the show held at Brijendra Swaroop Park. Well, looks like the organisers will have to be more careful, especially after knowing that these stars have a massive fan-following and incidents repeating frequently.