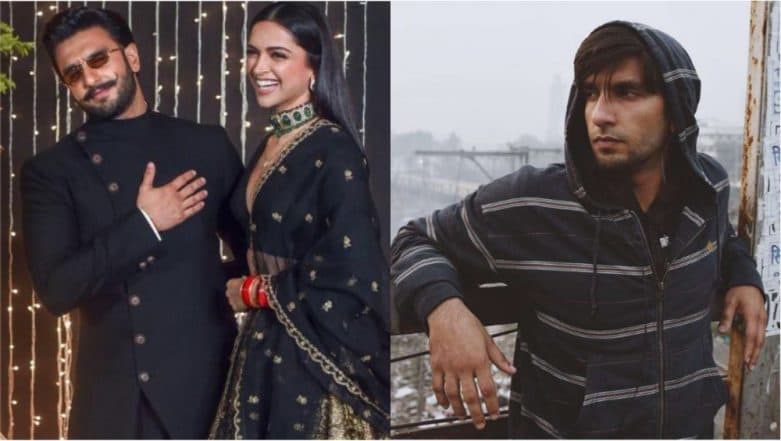 The first footage of the upcoming hip-hop film Gully Boy was dropped today. The movie features Ranveer Singh playing a rap star who rises to fame from the streets of Mumbai. The passion filled first footage certainly hints that the hip-hop scene is about to change in the country. We so love Ranveer for taking up this role. And we are so proud of him for actually rapping perfectly in the video. Turns out, we are not alone feeling hot for Ranveer. His wife Deepika Padukone is crushing over him harder than us. At least that is how it seems from her comments on her hubby's Instagram posts. Gully Boy: All You Need to Know about the Ranveer Singh and Alia Bhatt Starrer Hip-Hop Movie.
Ranveer shared the first footage of the movie on his Instagram page. Deepika, in awe of Gully Boy, first commented on the picture, "I love you and I am so proud of you," Ranveer replied, "Baby..." and added a plethora of heart emoji following it. Gully Boy Trailer Announcement Out And Twitterati Is Claiming The Ranveer Singh Starrer To Have Eminem's 8 Mile Vibes.
Deepika wasn't done. She added another comment, saying, "You're unstoppable," To which Ranveer replied, "You are my superpower,"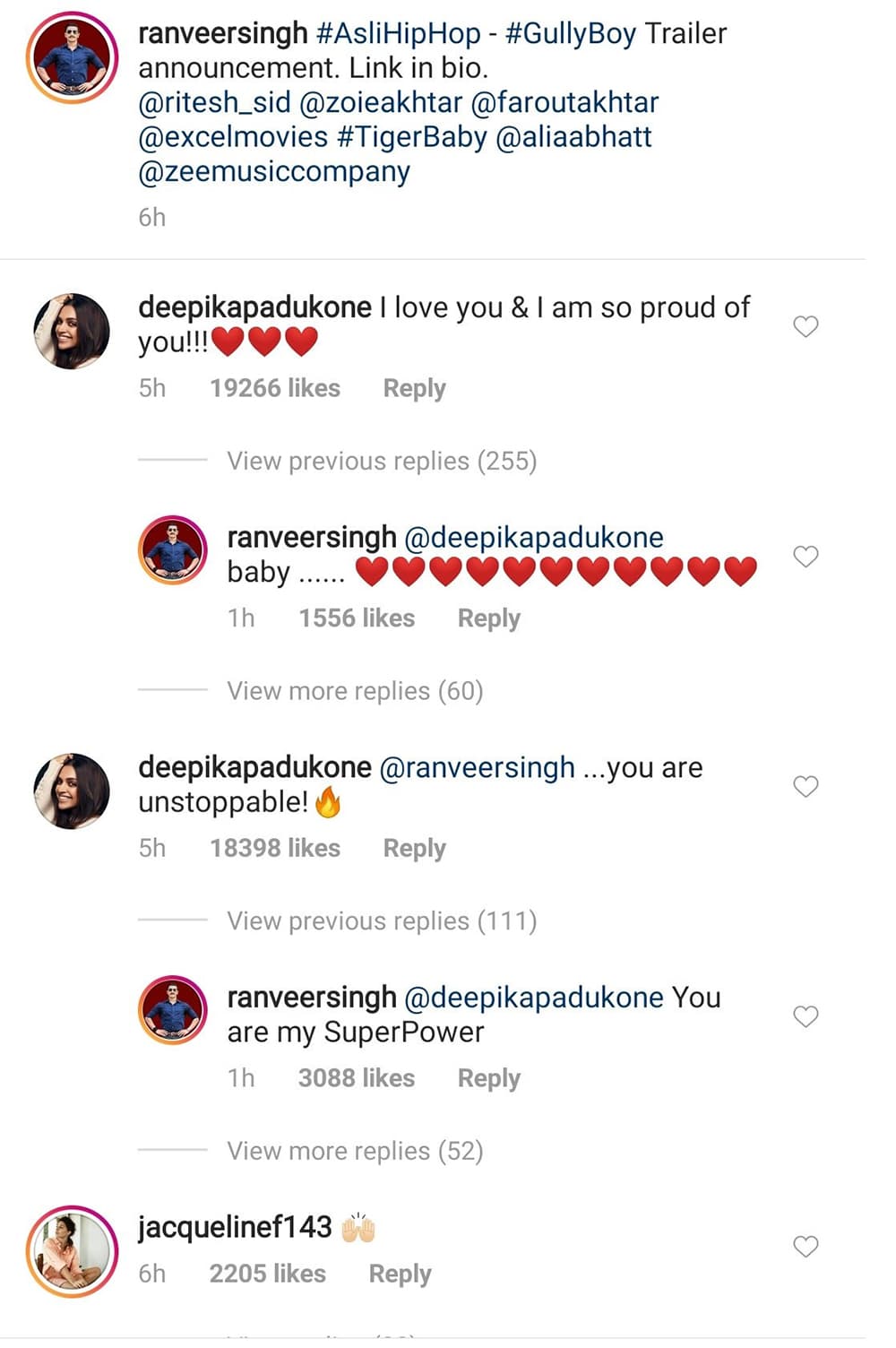 Aww. How adorable cute is that? Thank God for the inventor of screenshots on phones that we were able to preserve this conversation forever on to our devices. Because whenever we feel like love doesn't exist, all we have to do is go back to this conversation.
Gully Boy has been directed by Zoya Akhtar marking this as her second collab with Ranveer after Dil Dhadakne Do. Gully Boy also stars Alia Bhatt and Kalki Koechlin. It is said to be based on the life of rappers like Divine and Naezy.