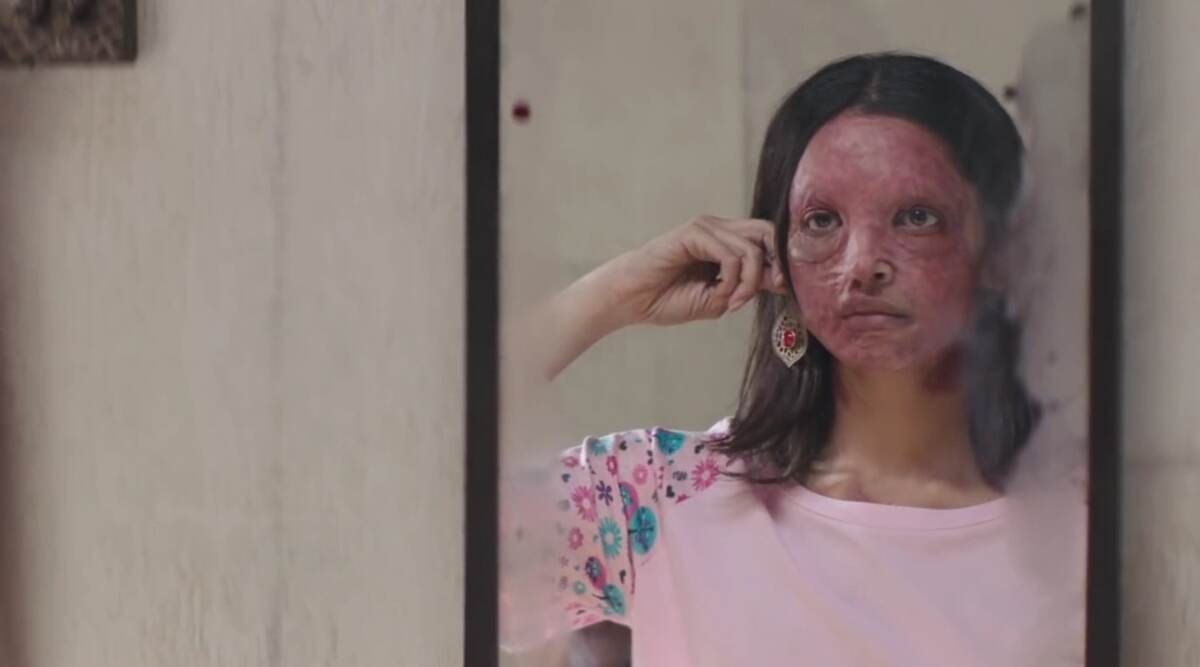 If I have learnt something in the 20 something years of my existence, it is that it's no easy job being a woman, not just in India, but globally. There's so much fear internalised in us right from the start, not just of the opposite gender being hurtful or anything but just as an existence. What if you're not pretty enough (conventional standards of beauty), what if you never find a man to marry you, what if you can't have children, even worse if you don't want them but can you ever say it aloud? There are thousands of other things but much of it is often latched to vanity. How we look and more importantly how society wants us to look. Why did she wear a short dress? What does that red lipstick signify? Such questions are thrown around commonly and we are expected to have answers to those. Chhapaak Trailer: Sticks, Stones, Words or Acid, Deepika Padukone's Malti Won't Break in This Powerful Film (Watch Video).
Much of our understanding of conventional beauty standards are set by cinema and while we are silently told that women have to be porcelain beauties, there's generations of self-worth that has been and continues to get crushed under the burden of this. If this the reel scenario, real isn't all that better what with crimes against women being on the rise in India, more than ever. Once again, fear is fed to us.
The past few weeks have been a sheer terror with incidents such as Hyderabad and Unnao horror. They are not the first of their kind and hence even worse to digest.
Cinema may not have a fix for everything but there's no harm trying is it. The trailer of Deepika Padukone's Chhapaak dropped today and while I have known about the film's premise since long, it's amazing how the trailer hit me hard where it hurts. As a woman, I have found myself in a rather inexplainable place given the recent events. You almost learn to give up and then there comes a ray of hope as filmmakers like Meghna Gulzar bring stories of inspiration, suffering and finding strength in trying times. The film is based on real-life acid attack survivor, Lakshmi Agarwal.
Check Out the Trailer of Chhapaak:
The trailer truly hit me hard with its straightforwardness. There's no sugarcoating added to induce pity here. It will also get you thinking about how vanity obsessed the world is in these 'selfie' times and how much this film will mean to not only those who have been the victims of such incidents but also every woman whose self-worth is attached to her appearance. A dialogue from the trailer says "They have changed my face, not my spirit." The last time I felt so happy watching a woman take her veil off and walk with pride was in Onir's Kuchh Bheege Alfaaz, where Geetanjali Thapa's Archana finally accepts herself as she is and ditches the scarf to hide her leukoderma. Chhapaak Trailer: Deepika Padukone's 'Malti' Leaves Everyone Inspired, Strikes an Emotional Chord With Fans.
We need more such women on-screen. To make us realise that no matter what the circumstances, we are born to live freely and constantly question, fight and initiate to change the world that thinks otherwise. I admire Deepika Padukone and Meghna Gulzar's efforts to help bring this change. Bollywood, take notes from these women to tell courageous stories, don't disrespect your women for cheap laughs!