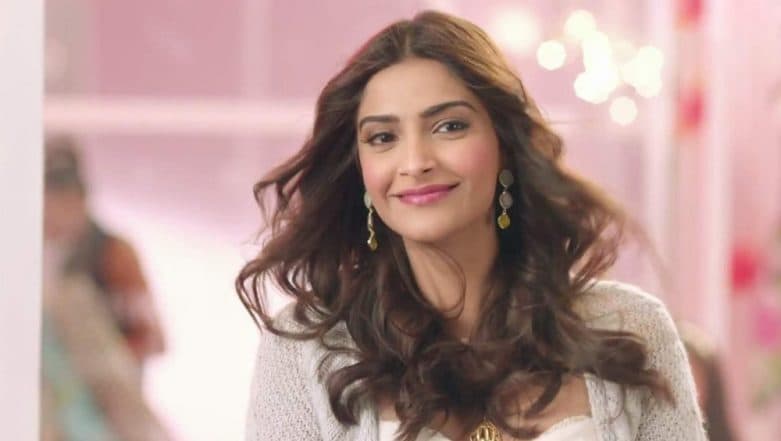 Sonam Kapoor is every stylist's dream artist to work with and also one celebrity who has been quite vocal about her opinions. She calls a spade a spade and is quite unapologetic about it. Her past has not been a secret from the media and fans. In the latest episode of Anaita Shroff Adajania's Feet Up With The Stars, Sonam spoke about the time she had gained a lot of weight and had to deal with fat-shaming. In fact, her dad, Anil Kapoor was also quite worried about how she is dealing with it mentally. She also spoke about how things became a little difficult to deal with after she moved to India from her boarding school in Singapore.
Sonam said, "So I was always a very skinny kid who would play all the sports. And then I hit puberty very late. I was 15-years-old. And when I hit puberty, I suddenly started gaining weight in places I have never gained weight before. I was used to eating a certain way and I continued eating that way. And then I was hit hit with PCOS (Poly-Cystic Ovarian Syndrome). I gained 35 kgs in a span of 5-6 months and I was in boarding school at the time."
She added, "I gained all this weight and I had hair in weird places and I had acne. I just didn't feel good about myself. You know you see all these magazines and be like 'Oh My God, I want to be like Cindy Crawford or Madhu Sapre'. I felt so bad about myself no matter what anyone told me. At my boarding school in Singapore, I wasn't judged much but when I came back to India, people weren't as evolved. I remember going to a family function and some people telling me 'You've become darker and fat. Who'll marry you now?' The first hint of confidence that I got was when I went on the sets of Black and everybody told me that I should be an actress because I'm beautiful."
She concluded, "I always wanted girls to know that, what you saw beneath the make-up was exactly like what they were, it took a lot for me to look like this." On being asked about Sonam dumping an ex-boyfriend because he fat-shamed her, she agreed to it and said, "It was a point where I was working. I was celebrated for being me. And then, suddenly somebody comes out, to make themselves feel better, and says that 'you need to lose weight and do this and that'". Now that's why all girls can totally relate to Sonam! What are your thoughts on this? Tell us in the comments below and stay tuned with us for more.