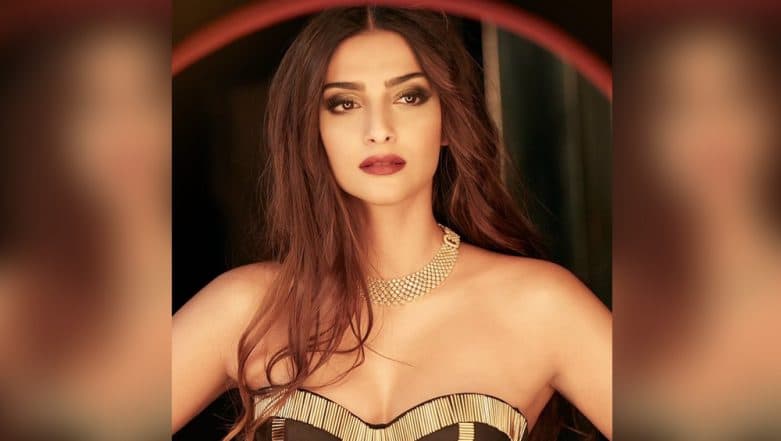 Sonam Kapoor Ahuja might just reconsider saying yes to any other chat show in the future. Well, in her last tryst with a certain show named Feet Up With The Stars, she did end up revealing a little too much about herself. BTW, we are not complaining! The actress was talking to the host, Anaita Shroff Adajania, when she was asked to spills the beans on what turns her on. Sonam was quite a revelation in the segment. Right off the bat, she said that she'd pick an orgasm over a foodgasm. It only got kinkier from this point onwards.
Sonam was also asked to pick between "quickie or not so quickie", and she picked the latter. She also revealed she likes the lights on as opposed to off.  Then came the kink version of Sophie's Choice. Sonam was asked to pick between "dirty talk" and "role play" and she chose the former. The party soon came crashing down with the very next question by Anaita.  "Handcuffs or blindfolds," she asked. "Neither!" replied Sonam. While it is sort of a buzzkill, we understand how the question must have been very uncomfortable to answer. Step into her shoes and imagine if someone asked you guys to talk about your kinks, would you answer that? Actually, nevermind. We don't want to know. Forget we asked.
When asked to talk about the one thing she cannot sleep without, Sonam said it was her husband. In all seriousness.  "I think Anand is my sleeping pill. N,o I swear I sleep much better when he's in the bed next to me," she said. Sonam K Ahuja Sasses Brother Harshvardhan Kapoor's Love Life AGAIN, Calls Him a 'Serial Dater'.
On the work front, Sonam is gearing up for the release of Ek Ladki Ko Dekha To Aisa Laga, the movie which brings her on screen with her father, Anil Kapoor, for the first time. She has also started shooting for the movie adaptation of the book, The Zoya Factor. She is paired opposite DulQuer Salmaan in the romantic drama.