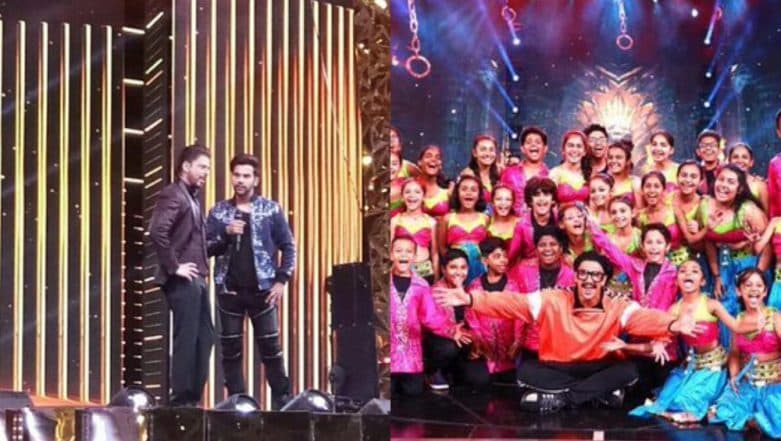 The annual Filmfare Awards that were hosted in the city last night premiered tonight on Colors TV. The Awards 2019 saw Ranbir Kapoor and Alia Bhatt win the Best Actor trophies in their categories. Well, the exciting night was not just about honouring the best of cinema from 2018. But it was also about some dazzling performances by our favourite celebs on the main stage. The audience was in for some very exciting performances when they took their seats at the awards show. Janhvi Kapoor made her stage debut at Filmfare. Shah Rukh Khan, after some time, gave a small but stellar performance with the leading ladies of Bollywood on the main stage.
Ranveer Singh, who impressed the audience with Padmaavat, in 2018, and also won Best Actor Critics Award for it, was at his energetic best. If there was an award for Best Performance at the 64th Filmfare Awards, Ranveer would totally win it. 64th Vimal Filmfare Awards: Shah Rukh Khan Enthralls the Audience in his Signature Style; Janhvi Kapoor, Mouni Roy, Join the Superstar - Watch Video.
The pictures and videos of the performances, recorded by fans are going viral on various social media platforms. We went scouting for the juice for you, so you didn't have to spend hours on the internet.
Here are the videos of performances at 64th Filmfare Awards:
Here is Ranveer Singh rapping for y'all
The King is in the house! 💥❤️ Ranveer Singh at #VimalFilmfareAwards pic.twitter.com/dh0gnKfBS7

— #Murad ✍🏽🎤 ka Cafe ☕️ (@ranveercafe69) March 23, 2019
#ApnaTimeAayega 💥❤️ #VimalFilmfareAwards pic.twitter.com/xqMMiqTQ7n

— #Murad ✍🏽🎤 ka Cafe ☕️ (@ranveercafe69) March 23, 2019
#Malhari madness! 💥💥❤️ #VimalFilmfareAwards pic.twitter.com/IKkSCB5t8q

— #Murad ✍🏽🎤 ka Cafe ☕️ (@ranveercafe69) March 23, 2019
View this post on Instagram
We know, we know. Like every year we first get our hands on some very blurry videos and pictures from Filmfare Awards. But don't you worry. The award ceremony will soon be telecast on TV for our viewing pleasure and we'd be able to judge everyone better then. So, we are waiting to watch the ceremony properly on TV