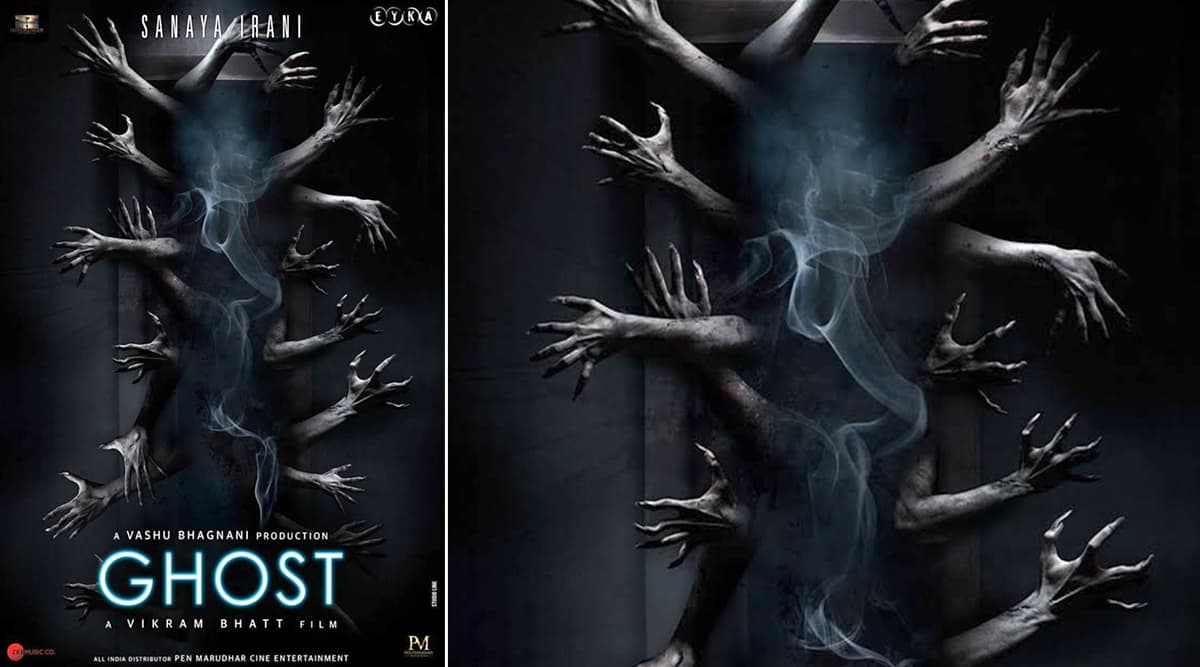 Vikram Bhatt returns with yet another horror flick to contribute to the month of Halloween. His latest outing, Ghost, has just hit the theatres and here's how it has fared in the first half. Actress Sanaya Irani and Shivam Bhargavaa play individuals trapped in their own issues while a 'ghost' haunts their lives. Sanaya Irani on Working in Vikram Bhatt's Ghost: 'It Was Difficult to Shoot in London Due to the Climatic Conditions'.
The film begins with Bob Anand (campaign manager) visiting a lawyer, Barkha Singh (Sanaya Irani), to fight for his employer and Republican face, Karan Khanna (Shivam Bhargavaa). Anand convinces Barkha to meet Karan and decide whether she wants to take up the case. Although he does expect her to get a bail for him. Karan has been arrested for the murder of his wife. But in his words, the murderer is a ghost and not a human. Initially, Barkha is very reluctant to get her hands on a case with no evidence as it is a sure shot loss. However, after some of her own struggles in personal life, she somehow finds solace in Karan's company. Not to mention how she too witnesses the creepy face, scary shadows and whatever entity Karan has been telling her about. Ghost Trailer Video: Vikram Bhatt-Sanaya Irani's Horror Movie Is Filled With Spooky and Bold Scenes.
From professional, things turn personal as Barkha and Karan hit it off really well. However, the whirlwind romance is short-lived as Barkha finds out that Karan has been lying to her about the case. This obviously puts her in an angry phase that leads her to quit the case. The first half has been full of twists and turns. There have been lots of jump scares that would give your hearts a jolt. But they're short-lived, much like the romance between the two in the movie. Despite the predictability of the plot and the speculative scary sequences, it does make fans sit back and wonder what the filmmaker has in store for the fans.
Stay tuned as we complete the movie and bring the complete review of the film!