Ever since the reports of Vivek Oberoi playing PM Narendra Modi have emerged, we felt that if there's one actor who can play Modi really well is Paresh Rawal. This not to doubt Vivek Oberoi's potential as an actor. Vivek has displayed is fine acting chops in many movies. And now that we gather that Rawal has taken the challenge upon himself to play India's 14th Prime Minister, we feel he will deliver!
There are many striking similarities that will work in Paresh Rawal's favour.
Rawal is a Gujarati who knows the backdrop of Modi's emergence with the social and cultural context.

He is roughly the same age as Modi. He knows the language and the diction that is needed to convince the audience.

He is a fine actor who studies the nuances of the characters he plays with finesse.

"It (biopic) is all about getting closer to the real person. The basics are the same, white hair, beard and spectacles. (But) For me, it is about capturing his eyes, his anguish and the burning desire to take the country forward, his hatred for corrupt people. All this should reflect in the character," Said Paresh Rawal in his interaction with PTI about Playing Modi.

He further added about the hurdles he is facing while playing the strong character.  "It is the most challenging role of my career till date. I have a hunger for good roles. I want to be challenged and I am looking forward to this experience. We will start work this year itself," Rawal added.

Look at the image below and you will be convinced what makes Rawal a better choice anyway! Feel free to VOTE fans
Narendra Modi Biopic: Paresh Rawal or Vivek Oberoi-Who Is A Better Choice?
89%
Paresh Rawal
11%
Vivek Oberoi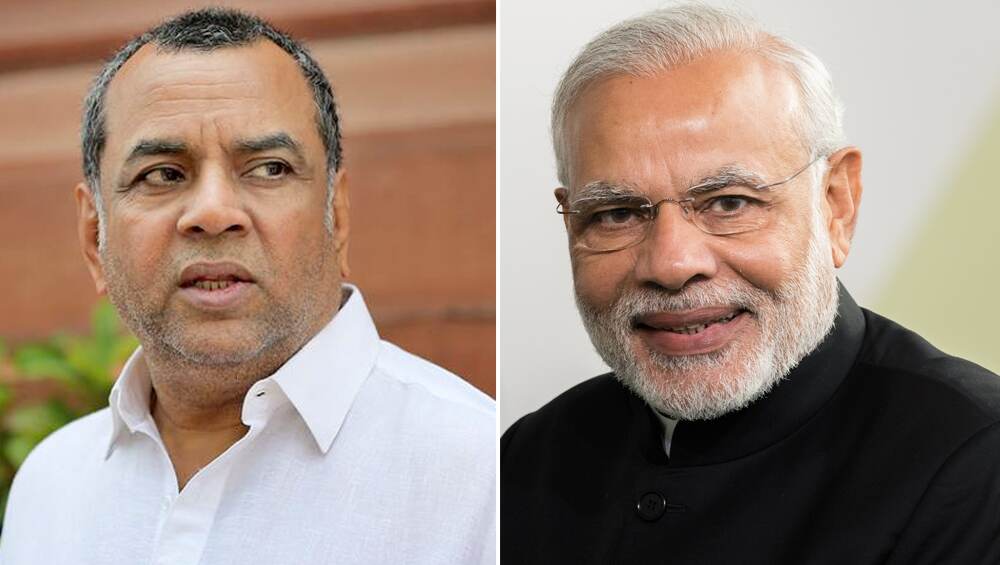 The actor further added how the film is very much in development but did face some hurdles at the script and financial level. "We are stuck at the script level and bit on the financial, production levels. I am producing it. We are going to do it, 100 per cent. I am playing Modi," he confirmed.