Sonam Kapoor's Ek Ladki Ko Dekha Toh Aisa Laga is making news for some very strange reason. The family drama, that deals with same-sex romance, was produced by regular collaborators Vidhu Vinod Chopra and Rajkumar Hirani. However, in a new development, Hirani's name has been removed from the recent posters and we are left wondering why. Rajkumar Hirani is the highest grossing director in Bollywood right now, with not a single flop to his belt. His last film, Sanju, made over Rs 300 crore at the box office and was the highest grossing Hindi film of 2018. His name would have added a big brand value to Ek Ladki Ko Dekha Toh Aisa Laga. So what happened here? Rajkumar Hirani to Step Into Subhash Kapoor's Shoes for Aamir Khan's Mogul?
This news was reported on the same day when Mumbai Mirror carried a blind item which read - "Here's a #MeToo update. It seems one of our beloved film-makers will be called out soon. The director, who had a major movie last year, has been accused of sexual harassment by one of his juniors. The lady in question has sent emails to the film's producer, who is yet to deal with the situation officially. Meanwhile, the producer has removed the accused director's name from new posters of his next film (the director was credited as co-producer in the film's original posters)."
You can check the blind item here -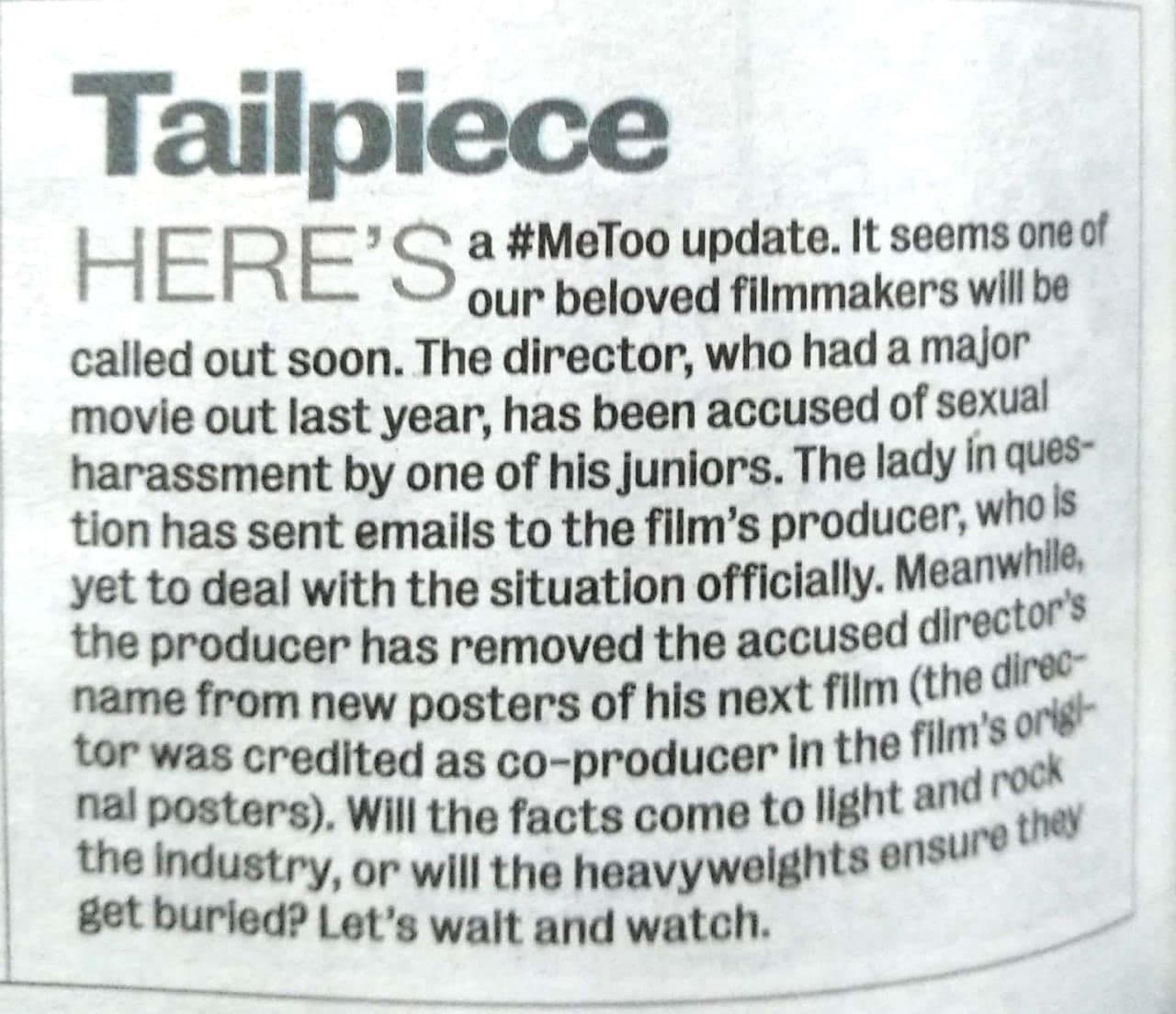 These are the posters of Ek Ladki Ko Dekha Toh Aisa Laga, before and after the changes.

Ek Ladki Ko Dekha Toh Aisa Laga Trailer: Sonam Kapoor, Rajkummar Rao and Anil Kapoor Shine in This Unique Love Story.
So is this story true? A detailed investigation by Huffington Post, when they have made contact with both the victim and Hirani's lawyers, has linked both the stories. You can read it here.
This is definitely shocking for all Hirani fans, who have grown up watching his movies. We hope that truth will come out in this matter and justice will prevail. Watch this space for more updates on this.