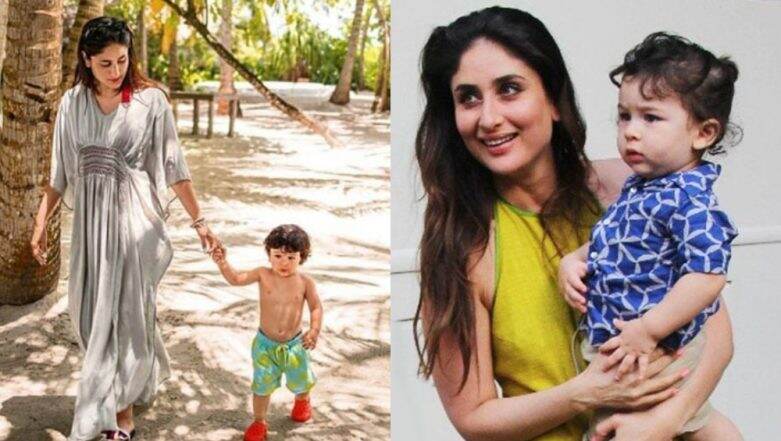 Kareena Kapoor Khan, or KKK as she has started to call herself, is owning it at her new radio show What Women Want. Apart from dishing out life mantras to humanity, inspired by her life, the actress also talks to celebrity guests on the show. Like recently she had Sunny Leone talk about on the subject of choices. Kareena made a revelation on the latest episode of the show which has finally given us a reason to why she let go of Salman Khan's Bharat. After Priyanka Chopra had walked out of Bharat, owing to her then-upcoming, now happened, lavish wedding to Nick Jonas, it was down to Kareena or Katrina Kaif to replace her.
Reports suggested that Kareena and Katrina were both approached by the makers of the film. But soon it was announced that Katrina has been roped in as the female lead. DNA had reported that Kareena had another project in the pipeline which was the reason behind the refusal. But now, Kareena has revealed the real reason and its the cutest thing ever.
On the show, Kareena, while talking about tough choices, talked about letting go of a big movie opportunity because she did not want to stay away from her 2-year-old son for too long. While the actress did not actually name Bharat while talking, it is easy to put two and two together with the details she gave. Kareena Kapoor Khan Gives Major Holiday Fashion Goals as She Soaks the Sun in South Africa with Saif & Taimur, See Pics.
Kareena said, "Recently I was offered a very big film. And of course, without taking too many names, because it was quite personal for me, it was an opportunity to work with India's biggest superstar,"
She further added, "The film was going to be shot in seven different countries, and the choice was to leave Taimur behind, go to all seven countries and shoot for 80-90 days. Or it was the choice that I have to be at home because I have to give this time to Taimur. Because he is growing up, he needs me around, I can't leave him for 80-90 days. I can't take off,"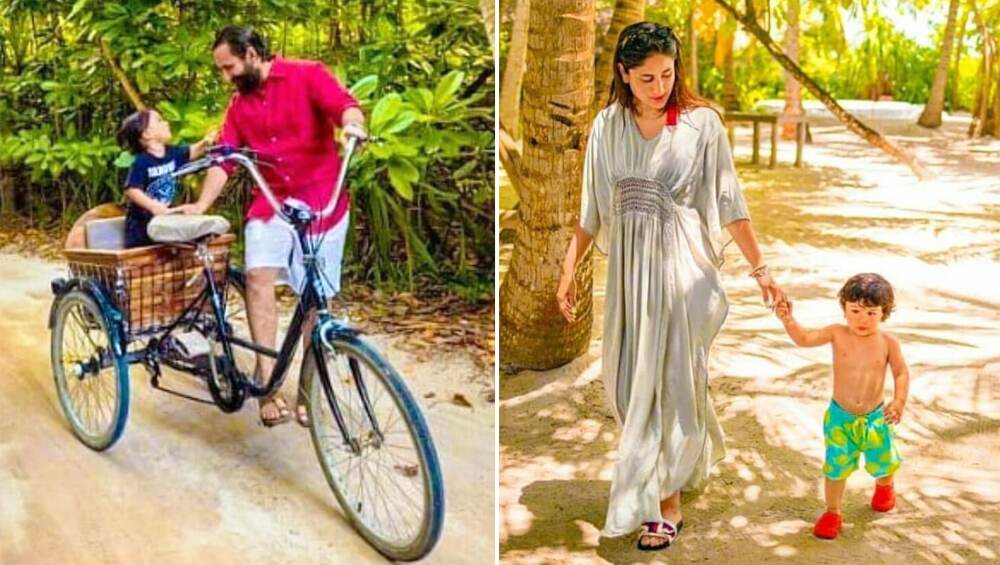 "It was mind over matter. It was something you would need to think like a mother. After becoming a mom, I had to actually sit back and think about what my priorities are. And of course, in today's date, there is nothing that is more important than my son's happiness, my son's upbringing. I think it was the best decision because I am getting to spend so much time with Taimur," she concluded. Again, she did not name Bharat as the film, but we guess even you'd have figured it out.
Watch Kareena's Confession Here:
In the past, we have seen Kareena speaking up in admiration and support of working mothers. She herself had worked throughout her pregnancy and even after giving birth to Taimur she took up a few projects. Her recent comments are exactly how one should talk about making a choice - to stay at home with kids - without using any puppy analogies.