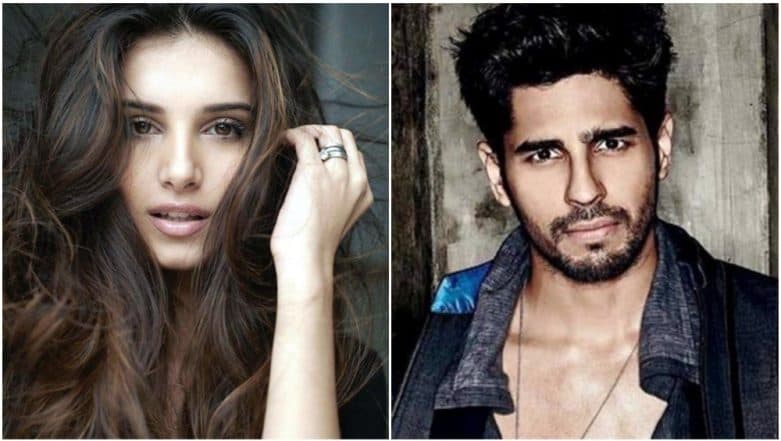 Just a few hours back pics of Tiger Shroff, Ananya Panday and Tara Sutaria flooded the internet hereby confirming that the Students of 2019 batch will be appearing on Koffee With Karan 6. Now, like we told you earlier, we're looking forward to this episode because we so wanna know the relationship status of all three of them! Speaking of which, Tara Sutaria was recently in the news for allegedly dating Sidharth Malhotra, who by the way, made his debut with Student of the Year back in 2012. Koffee With Karan 6: Student of The Year 2 Trio Tiger Shroff, Ananya Panday and Tara Sutaria Up Next on Karan Johar's Chat Show. 
So on the Koffee couch, Karan asked Tara whether she has a crush on "the current Student" hinting at dating rumours of her and Tiger. To which, without even thinking twice, she said "I have a crush on an ex student not on a current student". Well, that's gotta be Sidharth since Varun is already taken! Ahem! Seems like she has a big time crush on Sid and why not? He is a good- looking chap... But this answer from the actress has definitely got us thinking if Sid and Tara are actually romantically involved! If yes, it would be pretty interesting to see these 'students' go out and about on dates and we bet Karan has played the Cupid here. With Sid being (officially) single since quite some time, looks like he must have set them up. We'd sure like to know the story behind that too! Also, with that Tara also cleared the air about her and Tiger Shroff. Koffee With Karan 6: Ajay Devgn Wins The Lavish Audi A5 Car For Giving 'Answer of the Season' on Karan Johar's Chat Show.
Anyway, talking about Tara, many of you would know her as Taani from The Suite Life of Karan and Kabir which aired on Disney many years back. She will be making her big Bollywood debut with SOTY 2 along with Ananya Panday, who also plays one of the leads in the film.