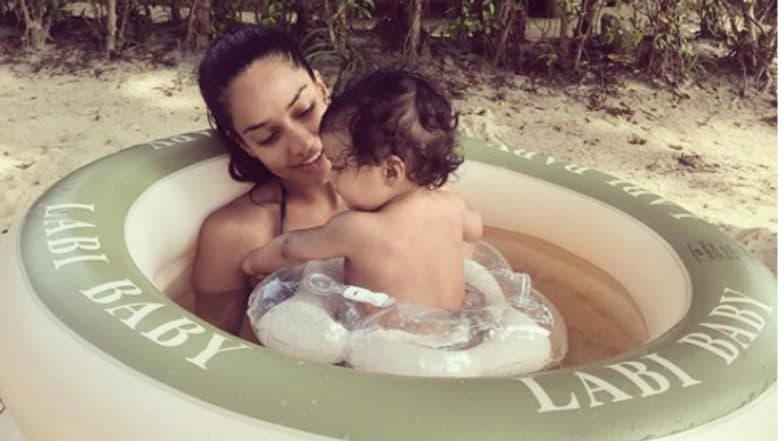 She gave us a visual treat like no other with her stunning bikini pics some days back and now the dusky babe Lisa Haydon is seen in this new video that features son Zack. Lisa is seen with a baby in a cute inflated bathtub near a beach. While Zack seems to be enjoying a bath with his mother, Lisa looks at her little bundle of joy with affection and admiration. Mother son duo are clearly enjoying the sun, sand and the sea in this picture.
The brand new video has Lisa looking stunning as always in a bikini. The long legged beauty is seen playing the drums. Zack who is sitting alongside his mother is aping her mother's act. He too starts drumming his fingers to the tune his mother is playing.
Now isn't this super cute. Lisa was dating  Dino Lalvani (son of Pakistan-born British entrepreneur Gullu Lalvani)The two got tied the knot in October in 2016 and had a baby boy Zack last year. The champ is growing up real fast and it was really heartening to see him in this video!
It's been quite a while since Lisa was seen last on celluloid. And now that Zack is keeping her schedule busy, we wonder when will Lisa set the screen on fire with her bold and beautiful screen presence.