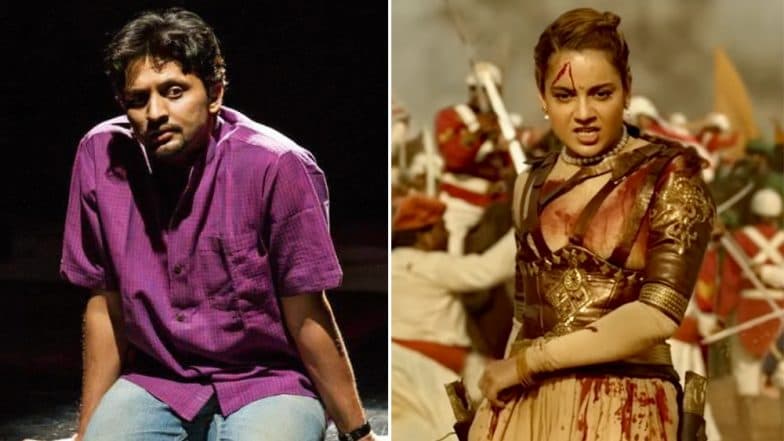 Kangana Ranaut is at the helm of the controversy. The makers of Manikarnika: The Queen of Jhansi are on a war of words on who is the real director and was the final output the way it was supposed to be. Members like director Krish and actors Sonu Sood, Mishti Chakravarty spoke against the lead actress saying that she was 'rude' and altered the whole movie. However, after Ankita Lokhande, Waheeda Rehman, actor Mohammed Zeeshan Ayyub has lent support to Ms Ranaut in this whole controversy. Kangana Ranaut Reveals Sonu Sood's Contract For Manikarnika: The Queen of Jhansi Was Terminated; Questions His Intentions to Malign the Project.
Mohammed Zeeshan Ayyub was roped in the film as the replacement of Sonu Sood's character in the film. Sonu had walked out of the movie citing the reason that he won't work under Kangana Ranaut as he was told Krish would direct the period drama. Ayyub had a short role in the film, but he says that he is happy the film has turned out to be. Manikarnika: Kangana Ranaut's Sister Rangoli Chandel and Krish Engage in a Fiery Twitter War Over Who Is a Liar – Read Tweets.
Speaking with Mid-day, he said, "I shot for only six days. Kangana had clearly told me what my role would be, so I knew exactly what to expect. An actor does feel bad when his/her role is chopped, but the director has his reasons. In some of my earlier films, 90 percent of my roles have been edited. It hurts because of the time and energy you give to the project."
On replacing Sonu at the last moment, he said, "She called me in the morning, and in the evening, I was already shooting at ND Studios. When I got on board, I was told that since Sonu Sood had grown a beard for Simmba, the look did not go with the character. Plus, there were date issues. Krish too had opted out as he was directing the NTR biopic. Things were under control. There was no arm-twisting or domination from her end." If you remember, Mohammed Zeeshan Ayyub earlier worked with Kangana in Tanu Weds Manu franchise. Kangana Ranaut Appreciates Karan Johar, Actress Tells One Thing That She Likes About the Filmmaker!.
On the other hand, the Bollywood diva steered away from the row for a while and went off skiing into Swiss Alps. On returning from this celebratory vacay, she gave some explosive interviews on Bollywood's way of working, Karan Johar and Manikarnika too. Let us wait to see the final verdict of the entire row or is this controversy going have loose ends?