Diwali is just a few days away and Shahid Kapoor and Mira Rajput are all set to welcome the Festival of Lights with the new addition to their family - Baby Zain. This is going to be their son Zain's first Diwali and the couple seems to be more than excited for the same. Mira took to social media to share Zain's cute little Diwali outfits."Zainu's Diwali outfits," she wrote, sharing a pic. How adorable are his clothes! They're designed by none other than Shahid's best friend and well- known celebrity designer, Kunal Rawal. We'd love to see Zain wear the Diwali outfits. Also, ever since Zain has been born, Sasha and Mira have only shared glimpses of their son. We'd love to see his first picture on the festive occasion of Diwali. As for their older daughter and Zain's sister - Misha, we'd also want to see her pic with her baby brother. Big Sister Misha Playing With Baby Zain is the Cutest Thing You Will See On The Internet Today - Pic Inside.
Sasha and Mira were blessed with Zain on September 5, 2018. Since then we haven't really seen the couple heading out a lot. The baby has been keeping them busy. Sharing her thoughts on breast-feeding, Mira was earlier quoted saying, "I have spoken about the importance of feeding the baby in the past too. I was extremely religious with Misha and I am going to do the same with my newborn. It is the greatest gift you can give your baby." Check out Zain's Diwali outfit here-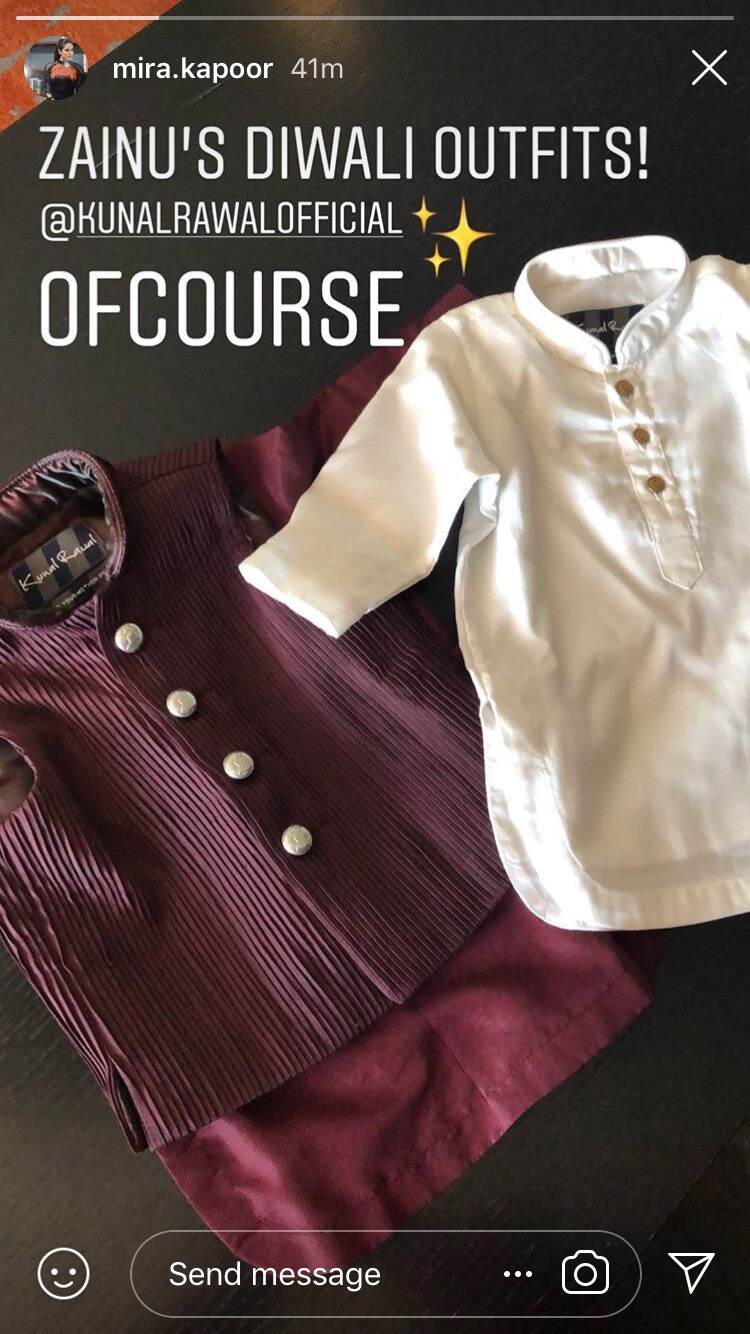 She also shared her thoughts on the importance of sleep for new mommies. In the same interview, she also said, "Also important is to sleep whenever the kids allow you to because that will no more be in your own hand. It is very important for the new mothers to take care of their health as much as they do of their child's."