Bollywood is raising a celebratory toast to these ravishing beauties. Janhvi Kapoor charmed us with her innocence in her debut film Dhadak, while Sara Khan's acting chops and spunk was undeniable in Kedarnath and in Ranveer Singh starrer Simmba.
Hardly have the two gorgeous ladies have entered the big bad world of showbiz, but they are pitted against each other all the time. We believe the two are really level-headed and are highly opinionated with strong reasonings to substantiate. Both Janhvi and Sara come from a privileged position. So their take on Nepotism, the subject matter that has made headlines across all tabloids and newspapers, matters. Simmba Box Office Collection Day 11: Ranveer Singh and Sara Ali Khan Starrer Earns Rs 196.80 Crore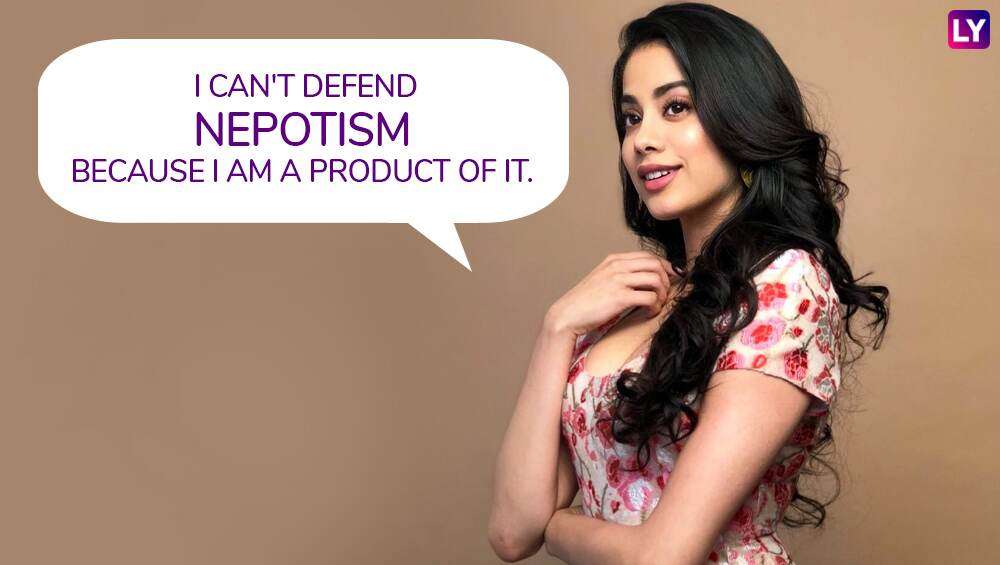 So when the Sara and Jahnvi sat across the popular round table discussion held by ace journalist and movie critic Rajeev Masand, the two decided to share their views. Sara Ali Khan Vs Janhvi Kapoor: Who Shows Off Her Starry Skin Better To Woo Fans?
 

 

 

View this post on Instagram

 

 
"We are in a place of Privilege. We have been blessed to get this opportunity.I can speak only for myself. I can't defend nepotism because I am a product of it. Would I have gotten Dhadak if I wasn't my parents' kid? Probably not," Said Janhvi.
Sara who agreed with Janhvi. The Simmba hottie had her take on the topic and she was quite clear about her ideas and how nepotism is viewed!
" I totally agree with her. We can't run away from the word nepotism and I think we shouldn't. There's a privilege and if anyone is going to be specific about the privilege like she just did. It comes in the form of access. Me getting Kedarnath or she (Janhvi) getting Dhadak. These things have happened because of who we are," said Sara.
View this post on Instagram
"But here's the thing and here's something that really matters. We don't choose our parents. I love mom and dad and I would have chosen them but that's not the choice I have made," she concluded.