The official trailer of Anushka Sharma's much-awaited movie Pari is released on February 15 and it will scare the living daylights out of you. But before we proceed to how and why our major concern is about Bengali actor Parambrata Chatterjee. First, in 2012 mystery-thriller film Kahaani, he became (unknowingly) film's protagonist Vidya Balan's right-hand man and again now in supernatural-horror movie Pari, the 36-year-old is out there to help Anushka's character. However, this time around Parambrata's act of being a Good Samaritan may land him in a huge trouble as this is 'not a fairytale'! The troubled soul will evoke sympathy but there is more than what meets the eye.
The trailer opens with Pari, our dazed protagonist lying on the floor with her earplugs on. There are a couple of more shots of her sitting in a dingy room playing with air bubbles. As these scenes are shown, we also have a narrator in the voice of an old lady giving us a little glimpse of Anushka Sharma's character. She says, bahar aayi hai uspe (she has blossomed). Viewers are further informed that Pari is born for a reason and it is a matter of time, she will accomplish it! Yes, this Holi, the devil's out to play and it is far from amusing!
The one-and-half-second trailer video shows Parambrata Chatterjee's character of a regular guy taking Pari in her house much to the dismay of his mother. The man with a heart of gold, he pities with Anushka's character and wants to help her out as she is alone and nowhere to go. However, it does not seem like a wise decision from our main hero. Like we have seen in the earlier released teaser where is asking her to get out of his house, the newly-released shows us a bit more into it.
Watch: Will You Risk Your Life to Save Anushka Sharma's Pari From Her Demonic Self?
According to Pari, there is a man who is chasing her and in fact, wants to kill her, but she does not know him. On the other hand, everyone warns Parambrata of Pari. We hear a policeman telling him that Pari is not worth his sympathy and trust followed by spooky discomforting scenes where Anushka Sharma is hanging upside down in the air, sitting at the edge of building and crossing high-up walls! While these elements are decent, there are some real eerie scenes where sh*t hits the floor.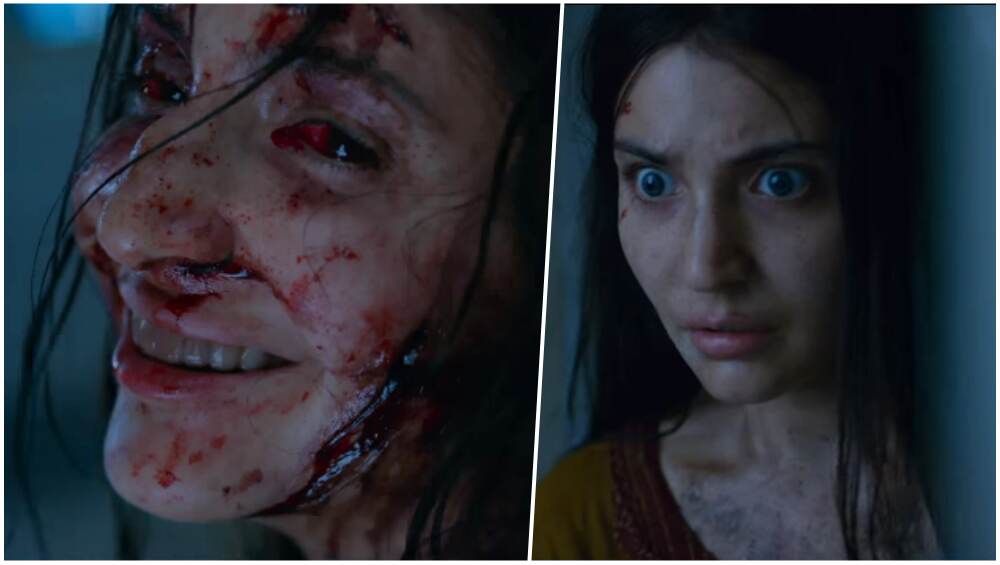 For us, the scenes which really caught our attention is when Anushka Sharma warms up to Parambrata Chatterjee. She is very odd planting a kiss on his mouth! Another high-point from the trailer is the floating eyeball in a jar while a man paints his eye! However, what takes the cake has to, has to be the face-off between two Anushkas in the climax of the video. Yeah, our pitiable girl finds her demonic avatar covered in bruises and blood on the face while clipping her nails!! This scene will make you die a little and wait desperately for the film to release on March 2, 2018.
(The above story first appeared on LatestLY on Feb 15, 2018 01:56 PM IST. For more news and updates on politics, world, sports, entertainment and lifestyle, log on to our website latestly.com).