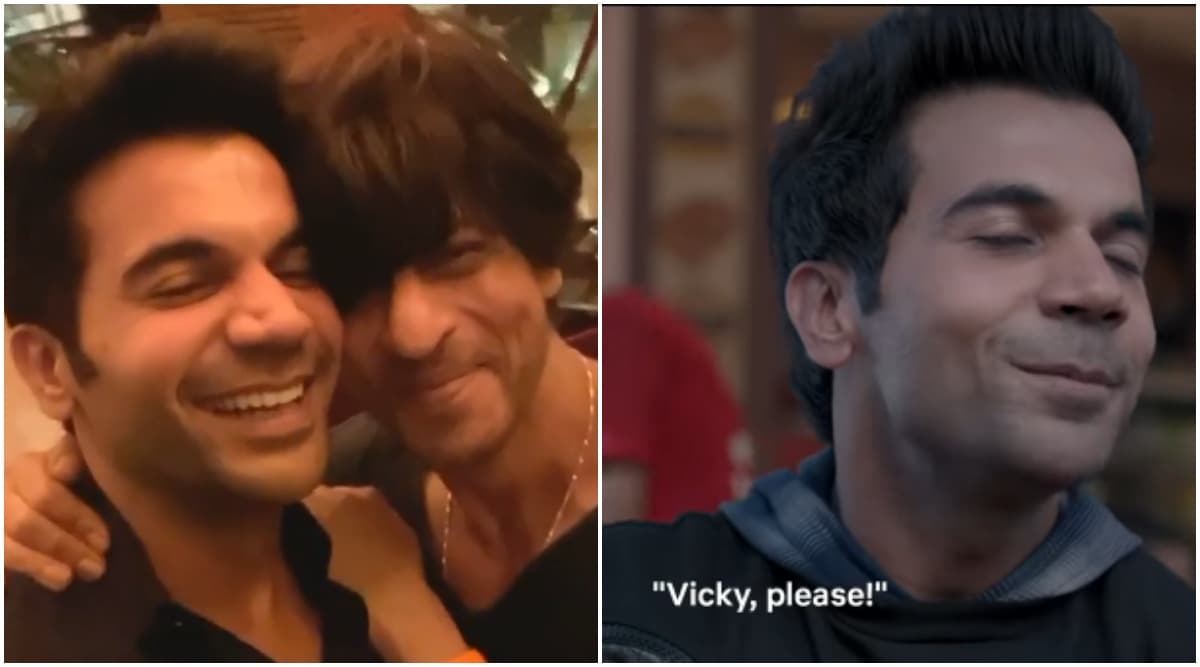 It is common to see fans and actors saying dialogues from Shah Rukh Khan's films. The usage of those dialogues could be during a fun discussion or even at some event. But what happens if Shah Rukh Khan decides to say a popular dialogue, which is not from his film? Well, to know how it feels, you must see Rajkummar Rao's reaction. The actor has shared a video on Instagram in which he has shared the most amazing moment in his life and we can say, fanboy Rajkummar Rao is on cloud nine! Rajkummar Rao Confirms Stree Sequel and a Movie With Karan Johar – Read Details.
Shah Rukh Khan has said a dialogue from Rajkummar Rao's film Stree, 'Vicky, Please!'. The way SRK has said it is super cute. We are sure, you wouldn't stop smiling after watching it and in fact, you would want to watch it again and again. While sharing this super cute video on Instagram, Rajkummar Rao captioned it as, "Since childhood I've been saying his dialogues. What a wonderful feeling when he decides to say my dialogue this time. There's is no one like you @iamsrk sir. You've inspired me to become an actor. Biggest fan ever. #Stree" Rajkummar Rao Can't Wait to Star Alongside Priyanka Chopra for Netflix's The White Tiger.
Watch Shah Rukh Khan Saying, 'Vicky, Please!'
Here's The Original Dialogue 'Vicky, Please!' From Stree
You just cannot miss how Rajkummar Rao blushes after Shah Rukh Khan says this popular, funny dialogue from Stree. The film's director Amar Kaushik dropped a comment on the post that read, "Wahhhh. Love this". So what are your thoughts about this video? Shah Rukh Khan or Rajkummar Rao – who says 'Vicky, Please!' the best? Share your thoughts in the comment section below.