For the first time in the history of Bollywood cinema, we have a movie that also teases about five other movies that will be made by perhaps the same director-producer combo. We are talking about Simmba, director Rohit Shetty's latest masala entertainer that he is co-produced along with Karan Johar. We already know by now that Ranveer Singh's cop film is set in the same universe as Ajay Devgn's Singham, and that Devgn himself is making a special appearance in the film. But he is not the only star cameo in the movie. Okay, if you have stayed from all the leaks about the film, then stay away from this post, for this is filled with enough SPOILERS. Simmba Movie Review: Ranveer Singh Roars In This Weak Singham Clone That Trivialises a Serious Crime.
Apart from Devgn, even the rest of his male Golmaal gang appear in the film during the song sequence, "Aankh Marey". Not just that, Akshay Kumar also makes a special appearance just as the film ends, to tease a new chapter that expands the Singham-universe. Seeing all these teases in Simmba, we are sure Rohit Shetty has his career planned for the next five years, and perhaps, more. Simmba Box Office: Ranveer Singh and Sara Ali Khan's Film Opens On A Decent Note
Confirmed: Sooryavanshi
Taking charge in 2019 pic.twitter.com/xjKtJ8keTD

— Amân Vishal KESARi (@AkkianAVM20) December 27, 2018
Once the movie is done, we see Ajay Devgn's Singham calling up someone on the phone, while travelling and discussing what happened with Simmba. We find out that he is talking to Veer Sooryavanshi, played by Akshay Kumar, before we are told that he will be taking charge in 2019. Considering he is playing an Anti-Terrorist Squad officer, expect some more desh-bhakti dialogues from him. Akshay Kumar More Canadian Than Indian? Plans to Settle in Toronto After Retiring - Watch Viral Video.
Hinted:
Golmaal 5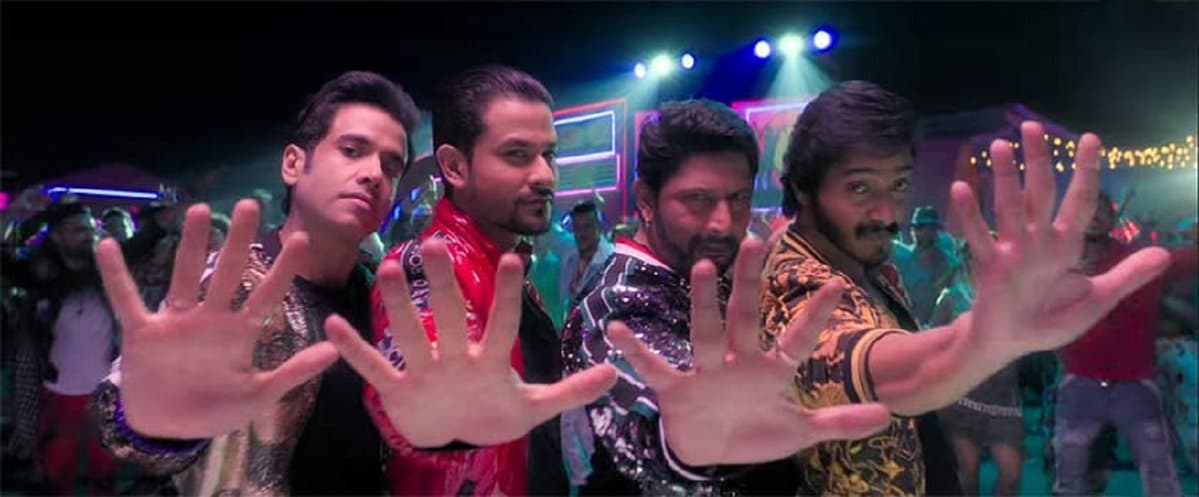 During the "Aankh Marey" sequence, the Golmaal gang Arshad Warsi, Kunal Kemmu, Tusshar Kapoor and Shreyas Talpade gesture 'five' towards the camera. Considering that we already have four Golmaal movies before, this definitely hinted that the fifth one is on the way!
Singham 3
Ajay Devgn has donned the uniform of Singham for Simmba and his entry has elicited the maximum number of whistles and cheers. This will be encouraging for Shetty to get back to making Singham 3. Considering that the audiences and some of the critics have this acquired taste of enjoying mindless action entertainers, what's stopping him from giving us more Singham-isms!
Simmba 2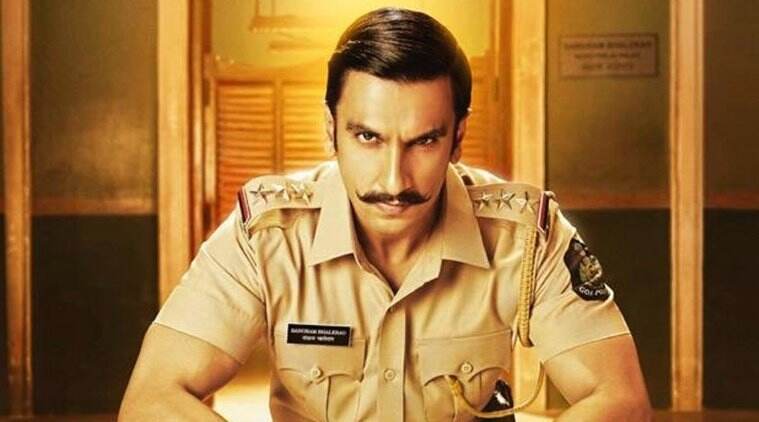 Simmba ended with the main villain, played by Sonu Sood, getting sent to jail for his part in the crimes, but not before promising Ranveer Singh's hero that he is coming back for him soo, If that's not a sequel tease, then what is!
Simmba -Singham -Sooryavanshi crossover
By the time Simmba ends, we are aware of one thing - Singham knows both Simmba and Sooryavanshi, and are now on pally terms with them. Shetty had hinted that he has plans for a crossover movie before Simmba came. But we thought he was talking about Simmba and Singham coming together for a movie. Now that Sooryavanshi is also on the agenda, this three-hero crossover is a potential Rs 300 crore idea! The only thing that stops them from making this is battling star egos.