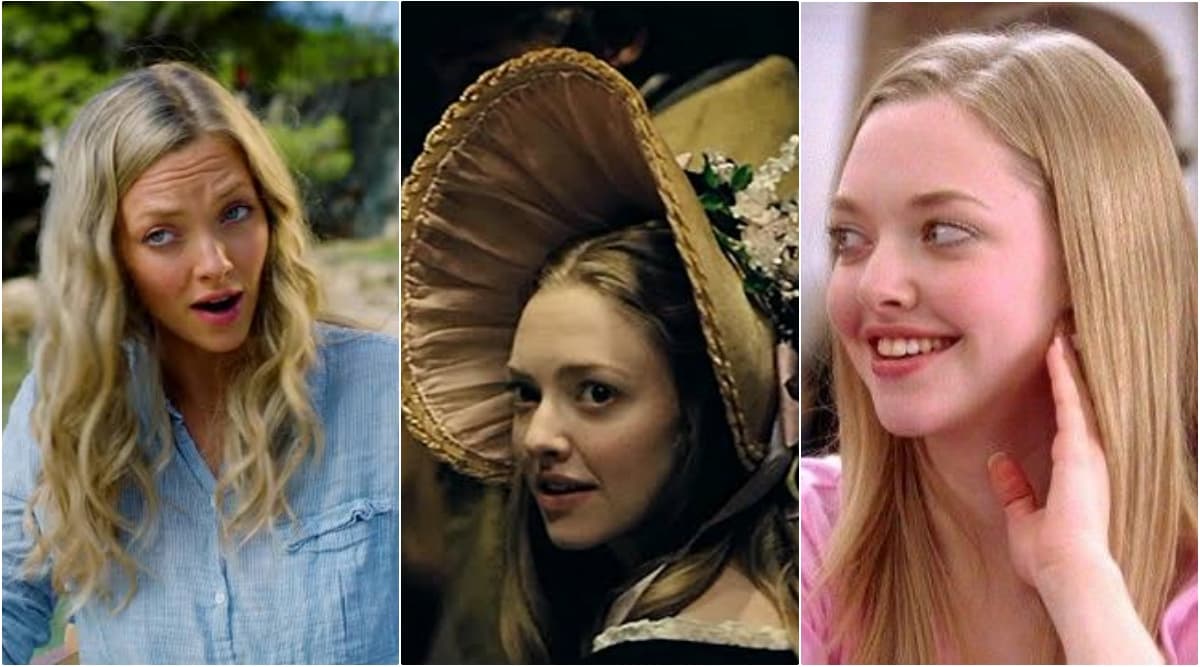 Whether you know her as one of the Mean Girls - Karen Smith - or as Sophie Sheridan from Mamma Mia, Amanda Seyfried has left an impression on every movie buff. The 34-year-old American Actress has charmed us with all her work. Celebrating her birthday on December 3, Amanda Seyfried has been in the entertainment industry from a very young age. The actress made her feature-film debut with the 2004 super hit teen film, Mean Girls, and has continued to play challenging and unique roles on screen in different films.
From romance to thriller to horror, Seyfried has not left any genre untouched. And what better way to celebrate Amanda Seyfried's birthday, than with some of her best movies and roles to date? Here is the list of the Top 5 Amanda Seyfried films that everyone needs to watch!
1. Mamma Mia
This movie requires no introduction. The super-hit comedy starring Meryl Streep, as well as its recent spin-off, Mamma Mia 2, has Seyfried in the key role of Sophie Sheridan, Meryl's daughter. The actress delivered a remarkable performance and left a mark on the audience. This fun and light-hearted movie is perfect for every musical lover.
2. Letters To Juliet
This movie shows the possibility of having a classical romance with a tinge of humour, even in this day and age. Amanda Seyfried's performance as Sophie and the beautiful story and whimsical sceneries make this a true hit for every Rom-Com lover.
3. Mean Girls
Every 90s kid knows about this movie that continues to be relevant even 15 years after its release. Amanda Seyfried played the role of one of the Mean Girls, Karen Smith, in this film. Although she had initially auditioned for the role of Regina George, the leader of the Mean Girls Group, Seyfried was offered the role of her friend. Despite this, Amanda's performance was appreciated and loved by one and all, and she made a stellar impression in this debut movie!
4. Les Miserables
While this Amanda Seyfried movie is also a musical, it is poles apart from Mamma Mia and shows the diverse talents that Seyfried holds. This 2012 release had an ensemble cast with stars like Hugh Jackman, Anne Hathaway and more playing key roles. Seyfried plays the role of Cosette and has been heavily praised for her portrayal of this layered character.
5. Dear John
Based on Nicholas Sparks best-selling novel of the same name, Dear John narrated a unique and mature love story between Amanda Seyfried who plays Savannah Lynn Curtis and Channing Tatum as John Tyree.
In addition to these movies, Amanda Seyfried has also managed to leave us with the chills with her performances in movies like Jennifer's Body, Red Riding Hood, Anon among others. The actress is truly talented, extremely versatile and breathtakingly beautiful. And as she brings in her 34th birthday, here is hoping for some more stellar performances and nerve-chilling flicks starring Amanda Seyfried!