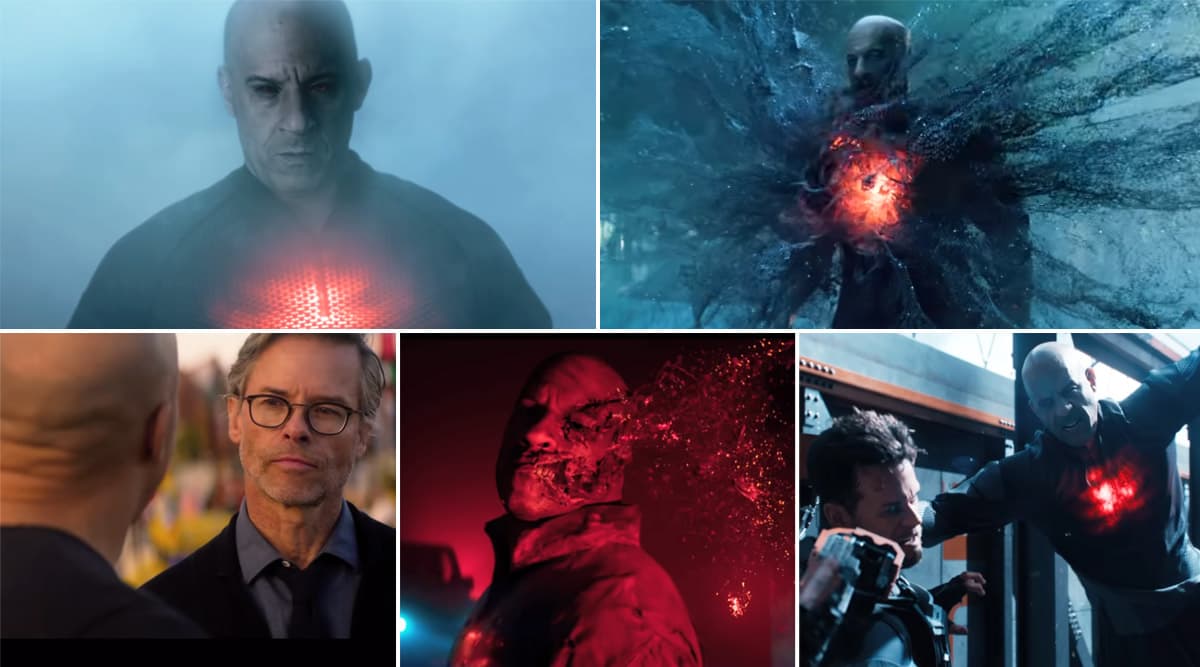 After Jared Leto's Morbius, it's time we meet Vin Diesel's Bloodshot, a superhero tale which looks determined to take our excitement a notch higher. This would be Diesel's first attempt in the superhero movie genre and going by its recently released trailer, we can say, he's 'bloody' good in that (pun intended). Based on a popular comic book, Bloodshot has powers of regeneration. This would be a treat for any superhero movie nerd and comic book lovers. Fast & Furious 9 Gets Faster and Furiouser as Cardi B Joins Vin Diesel and Gang (Watch Video).
The trailer introduces us to a marine Ray Garrison who gets murdered but is resurrected by a team of scientists. Of course, he's a mere experiment from them, enhanced with nanotechnology, he's a superhuman, a biotech killing machine. He starts training with a team of super soldiers but when he starts recalling his older memories, he vows revenge against the man who tried to kill him. The premise looks promising but nothing unique. Like many other superhero movies, this one's based on a scientific experiment that goes right but for wrong intentions. xXx: Return of Xander Cage: Deepika Padukone May Return in the Film's Sequel, Hints Co-star Vin Diesel.
Check Out the Trailer Here
Vin Diesel's superhero adventure will hit the screens on March 13, 2020. Post him, his Fast & Furious co-star, Dwayne Johnson is eager to enthral you with his Black Adam avatar for DC.