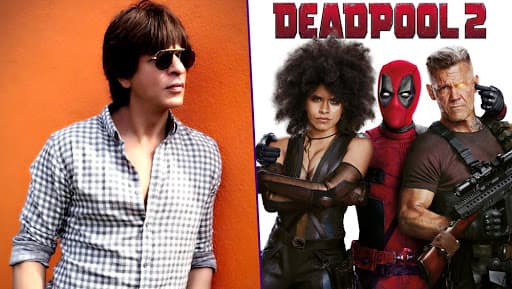 Deadpool 2 is already creating waves even before its official release. The movie has been getting really good reviews from the press screenings. It has been praised for the performances, the hilarious gags, the improved premise (compared to the original) and a brilliant post-credit scene (the movie is worth a re-watch just for that!). Deadpool 2 is directed by David Leitch of Atomic Blonde fame. Ryan Reynolds is playing the superhero, reprising his character from 2016 hit Deadpool and X-Men: Origins - Wolverine.
Now let's talk about the subject here. Before we discuss it, let's start with the warning HUGE SPOILER ALERT - If you have not seen the movie and plan to do so, do not read ahead! There will be some spoilers in the way.
Okay, now that I have washed my hands off the sin of ruining the movie, let's talk about the matter. If you have seen the first Deadpool, you would be familiar with the character of Dpinder, played by Karan Soni. Dopinder is an Indian cab driver who is a friend of Wade Wilson aka Deadpool and is known for displaying sociopathic tendencies. He also loves to listen to Hindi songs in his cab. The first movie has him listen to old classics like Mera Joota Hai Japani and Tumse Accha Kaun Hai.
In the sequel, however, he is listening to more modern songs and there comes the Shah Rukh Khan connection. Near the climax of the movie, Dopinder is seen driving Deadpool, Domino (Zazie Beetz) and Cable (Josh Brolin) to an orphanage where they had to stop a character from doing something terrible. During the drive, Dopinder is playing the song Yuhi Chala Chal Rahi (quite apt for the situation) from Shah Rukh Khan's Swades. This leads to hilarious verbal sparring in the car, with Cable wanting Dopinder to stop the music while Deadpool wants him to continue playing the song just to piss off Cable. The closing credits give due recognition to AR Rahman and the music company for borrowing the song.
It is really surprising to hear a Shah Rukh Khan song in an English movie, but this is not the first time. Earlier, his famous Chaiyya Chaiyya song from Dil Se was played as a background score during the opening scene of Clive Owen and Denzel Washington's Inside Man.
Deadpool 2 is scheduled to release in India on May 18. So are you excited about the movie? Share your thoughts in the comments section below.