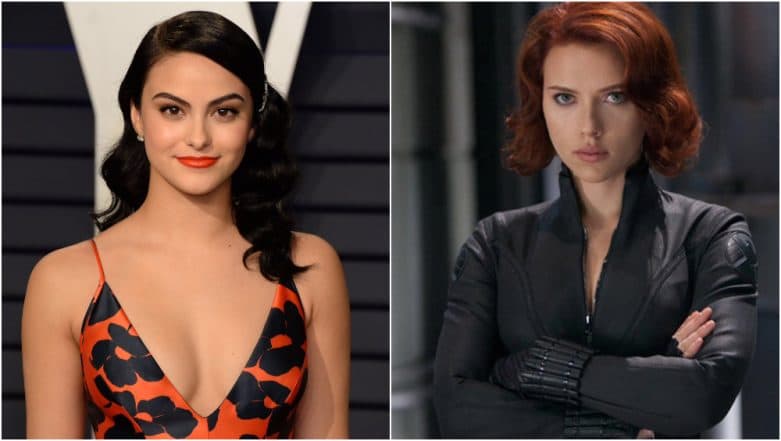 Riverdale star, Camila Mendes may be cast in a supporting role in the upcoming Black Widow movie. The upcoming 'Black Widow' is being directed by Cate Shortland. Reportedly, Disney-owned Marvel is looking for actresses aged between 15 and 25. Mendes is already a popular face thanks to Riverdale where she stars in the role of Veronica. The studio is currently casting roles for younger stars and apart from Mendes, other actors in talks are Storm Reid, Isabela Moner, and Hannah Quinlivan.
There has not been an official confirmation yet on Mendes' casting being final but we sure hope it's true given how amazing the actress has been on Riverdale. A rumoured plot of Black Widow has been doing the rounds which goes like, "At birth, the Black Widow (aka Natasha Romanova) is given to the KGB, which grooms her to become its ultimate operative. When the U.S.S.R. breaks up, the government tries to kill her as the action movies to present-day New York, where she is a freelance operative. The standalone film will find Romanoff living in the United States 15 years after the fall of the Soviet Union."Emma Watson to Play the Second Lead With Scarlett Johansson in Black Widow Movie?
Not just this, rumor has it that the Beauty and The Beast star, Emma Watson is being eyed for a co-lead role in the film. This news has got fans super excited. With all the talk and excitement around the Black Widow film, actress Scarlett Johansson had previously admitted she hopes the film will be a "groundbreaking" story in the MCU. 'Black Widow' Film Won't Be R-rated: Marvel Head Kevin Feige
In the meantime, currently, Marvel is enjoying all the rave reviews that Brie Larson starrer Captain Marvel has received from the critics.