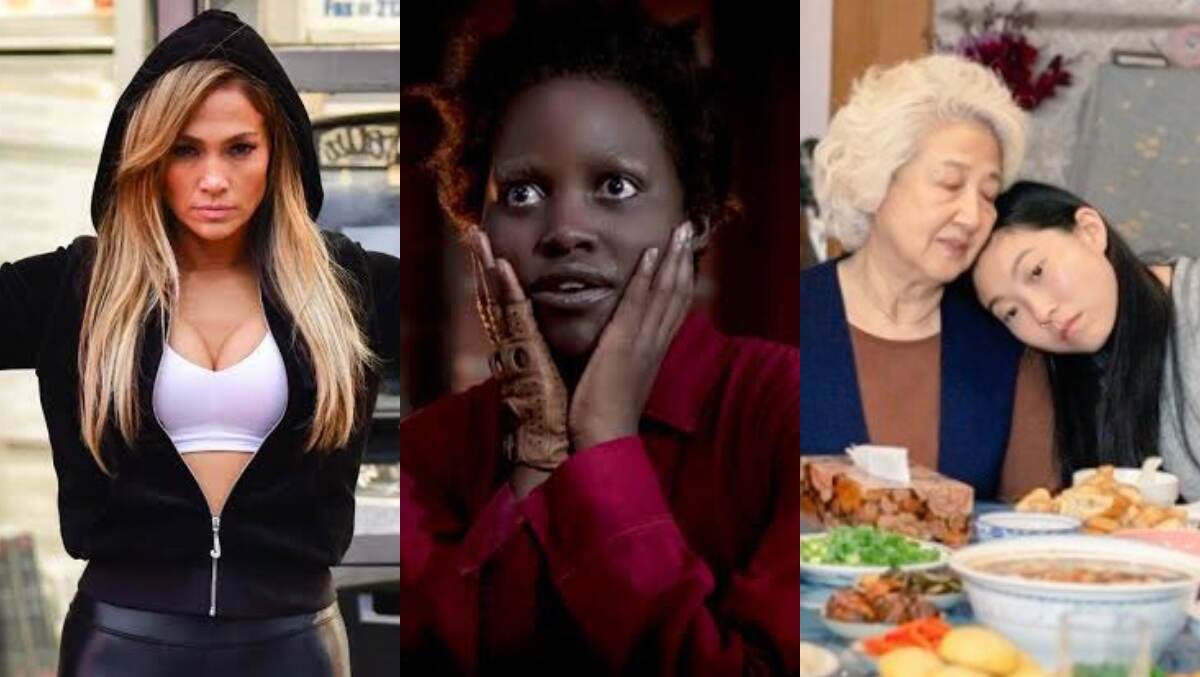 Once again, Oscars is accused of being whitewashed. Its is #OscarsSoWhite, a sequel, everyone. The nominees for the 92 Academy Awards were announced today. Apart from, two non-white actors, John Cho and Issa Rae reading out the nominations, this year's Oscars were all majorly about white actors. From the top 20 acting nominations in four categories, only Cynthia Erivo, for her film Harriet, was able to grab one. Rest of the 19 nominations are all white actors, including Scarlett Johansson being nominated twice. Female directors have been snubbed from the category, which is a whole new problem altogether. Oscars 2020: Indian-Americans Sami Khan and Smriti Mundhra's Film St Louis Superman Lands A Nomination.
Twitterati are, of course, calling out the Academy for such blatant whitewashing, when there were some incredible performances put forth by non-white actors. Akwafina, who won the Golden Globe this year, has been snubbed. Jennifer Lopez did not get a nod for Hustlers. Lupita Nyong'o was also not nominated despite a stellar performance in Jordan Peele's horror film, Us. Oscar Nominations 2020 Full List: The Irishman, Parasite and Joker Dominate Different Categories While Avengers: Endgame Gets the Royal Snub.
Check Out Some Angry Reactions From Twitter Here:
When we said we wanted more women of color nominated, we did not mean nominating that white woman of color twice! #OscarSoWhite pic.twitter.com/MoDggelAD2

— Jon Paul, Ed. D. 🌈 (@DoctorJonPaul) January 13, 2020
Hear It From Eddie Muprhy
Some Monday truth from Eddie Murphy. #OscarSoWhite #OscarNoms https://t.co/8IgpeIF1gI

— Eric Benét (@ebenet) January 13, 2020
Do You Agree With This Statement?
The fact that the only way the academy can see Black (women) people is when it's in a slave movie in 20 f—— 20 is a big middle finger to all the Black creatives pouring their hearts and souls into their work.

I truly hate it here. #OscarSoWhite pic.twitter.com/havf8qn3hH

— Jon Paul, Ed. D. 🌈 (@DoctorJonPaul) January 13, 2020
Is It A Rule?
It's a rule that black women can only be nominated when they play slaves or civil rights icons. #OscarNoms #OscarSoWhite https://t.co/oZbduGTtoc

— Small Screen Girl (@KiraJW) January 13, 2020
#OscarsSoWhite
So all of the white actresses at this roundtable were nominated (and one of them twice!), while none of the women of color were. Even though they all gave outstanding performances. This is a problem, Hollywood. #OscarNoms #OscarSoWhite https://t.co/cs9BIzXzmb

— Lisa Bee (@leebee4life) January 13, 2020
2019 gave everyone a little hope when the Academy displayed more exclusiveness. Black Panther became the first superhero movie to be nominated in the Best Picture category. The acting categories included five people of colour. Out of these five, there were winners like, Mahershala Ali for Green Book, Rami Malek for Bohemian Rhapsody and Regina King for If Beale Street Could Talk. But with Oscars 2020, we seem to have come to square one.