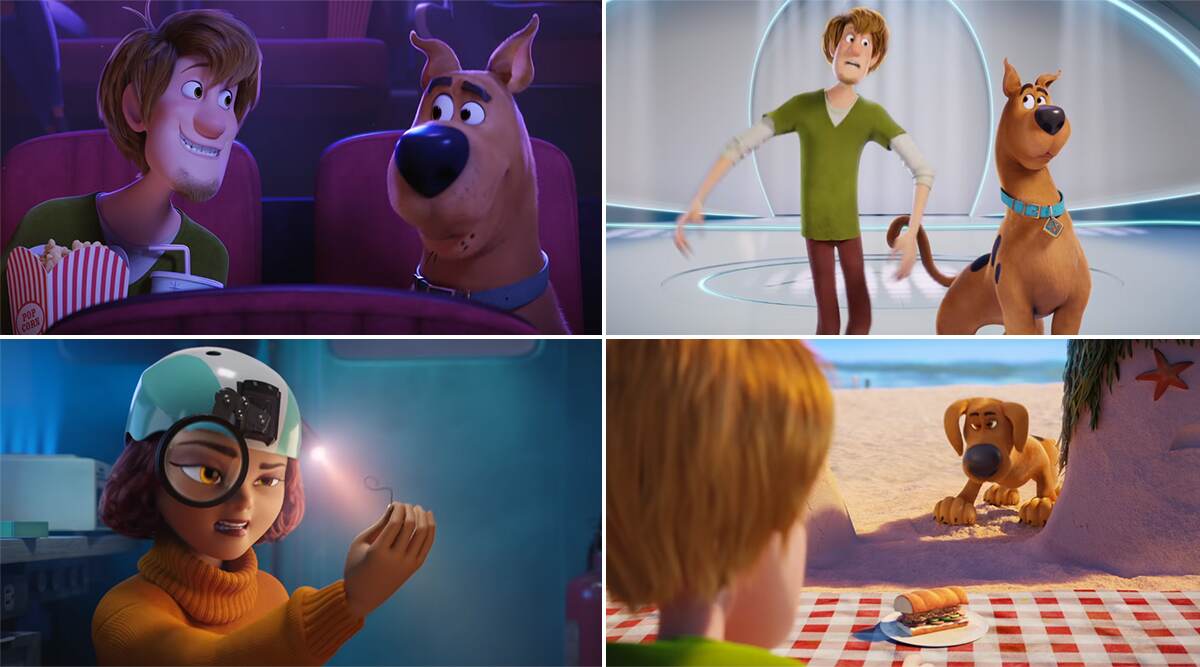 If you happen to be a kid from the 90s, then you will agree that one of the most watched and loved cartoon character during the time was hands down, Scooby Doo. The brown coloured doggie and his mysteries gang were kick-ass, as they had the brainy power to unearth the truth and prove 'monsters' are just myth. On the same lines, Warner Bros just dropped an animated trailer titled Scoob, which will surely take you back in time. The trailer starts with scooby and his pal Shaggy sitting inside a theatre wherein in a few minutes, the supreme dog takes us on an alien filled journey.  Zac Efron and Amanda Seyfried Roped In For New Scooby-Doo Movie Titled Scoob - Read Details.
The trailer further informs us how Shaggy and Scooby met. We also get to see how Scooby-Doo got his name from Scooby Snacks. The clip also elaborates how Scooby and Shaggy bumped into Fred, Velma and Daphne to form the Mystery Inc. Going by the trailer, it shows how the doggie and his gang face the biggest enemy in the name of dogpocalypse. Not to miss, the animation of this one is so good that you will surely fall in love!
Check Out the Trailer Below: 
Just in case you are wondering; the voiceover of Scooby Do is given by Frank Welker whereas Shaggy Rogers is Will Forte, Fred Jones is Zac Efron, Velma Dinkley is Gina Rodriguez and Daphne Blake is Amanda Seyfried. The mysterious film is said to make it to the theatres on May 15, 2020. This film is a new addition to the franchise. Stay tuned!