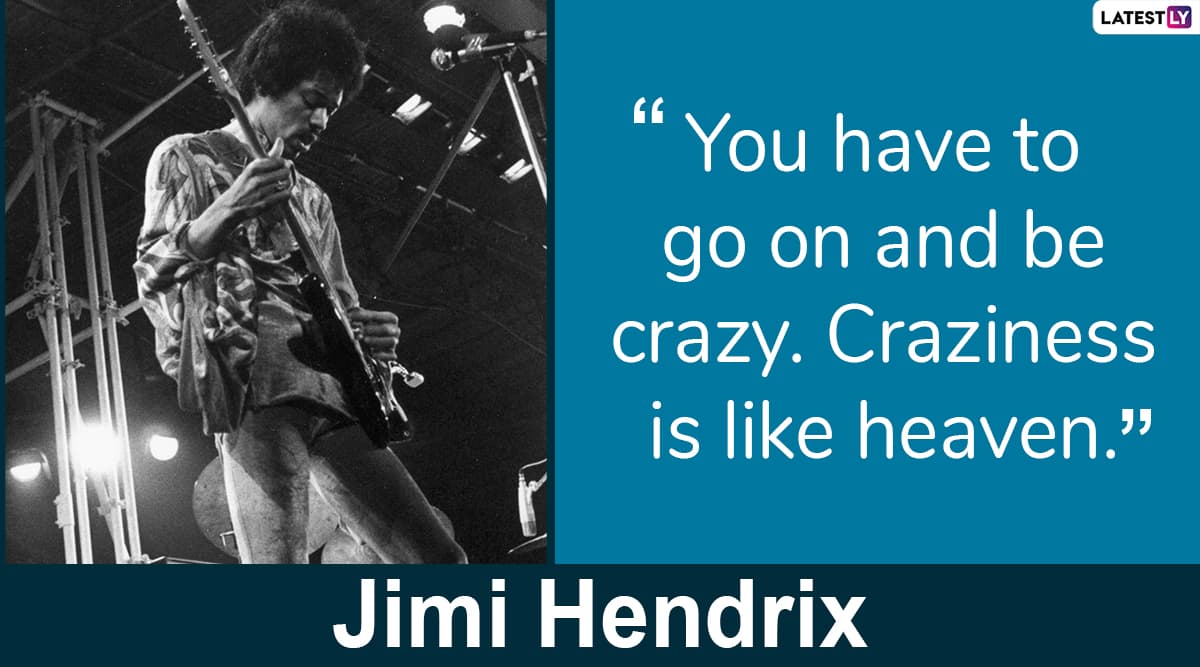 Jimi Hendrix would have turned 77 on November 27, 2019. The musician named as James Marshall popularly known as "Jimi" Hendrix is known for being one of the greatest guitarists and is considered to be a massive musical icon. Before his tragic untimely death at age 27, he managed to redefine American rock music and became one of the most influential musicians of the 20th century. Not many know the story of Chass Chandler becoming Hendrix's manager. In 1966, Chandler—the bassist for The Animals, saw the musician playing at Cafe Wha? in New York City. "This guy didn't seem anything special, then all of a sudden he started playing with his teeth," roadie James "Tappy" Wright, who was there, told the BBC in 2016. "People were saying, 'What the hell?' and Chas thought, 'I could do something with this kid.'" This is how the guitarist's talent was discovered. Ginger Baker, Drummer With Legendary Rock Band Cream, Dies at the Age of 80.
Jimi was a self-taught musician and could not read music. A lot of his songwriting was inspired by his dreams."I dreamt a lot and I put a lot of my dreams down as songs," he explained in a 1967 interview with New Musical Express. One of the most popular and fascinating things about Hendrix was the many guitar-playing quirks that he possessed. In addition to playing with his teeth, behind his back, or without touching the instrument's strings, he also played his guitar upside-down.
On the legendary musician's 77th birth anniversary, we look at some of his greatest and inspiring quotes on life, music and much more.
1. Jimi Hendrix's Famed Quote on Life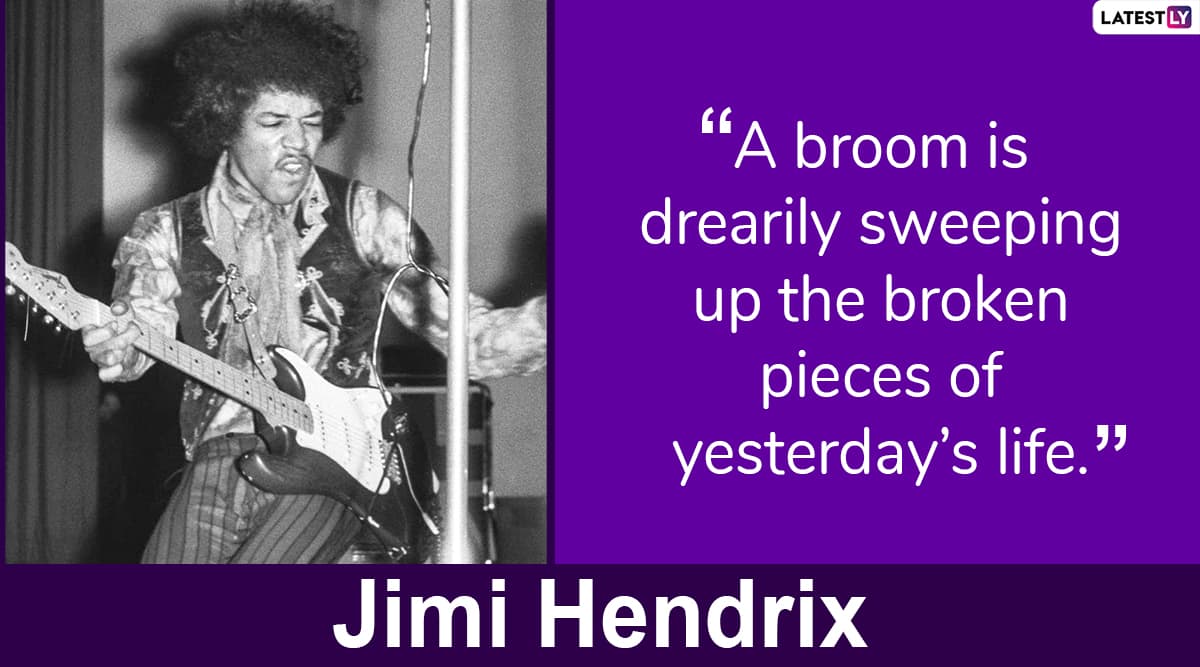 2. Jimi Hendrix on the Power of Wisdom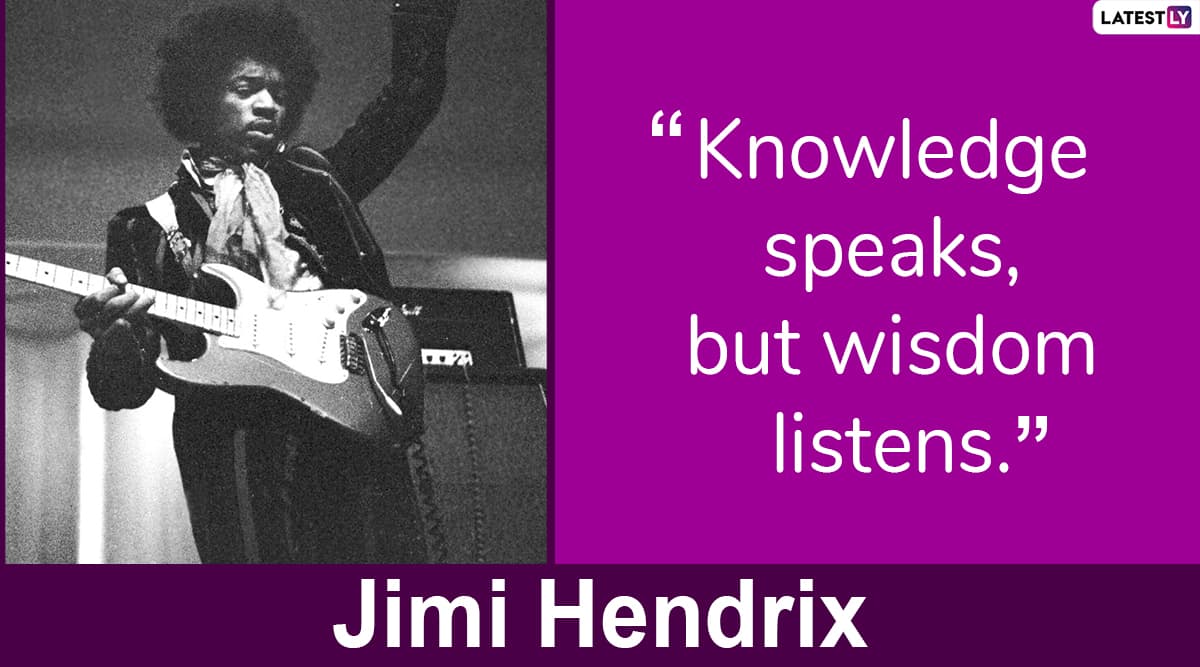 3. Hendrix on Changing the World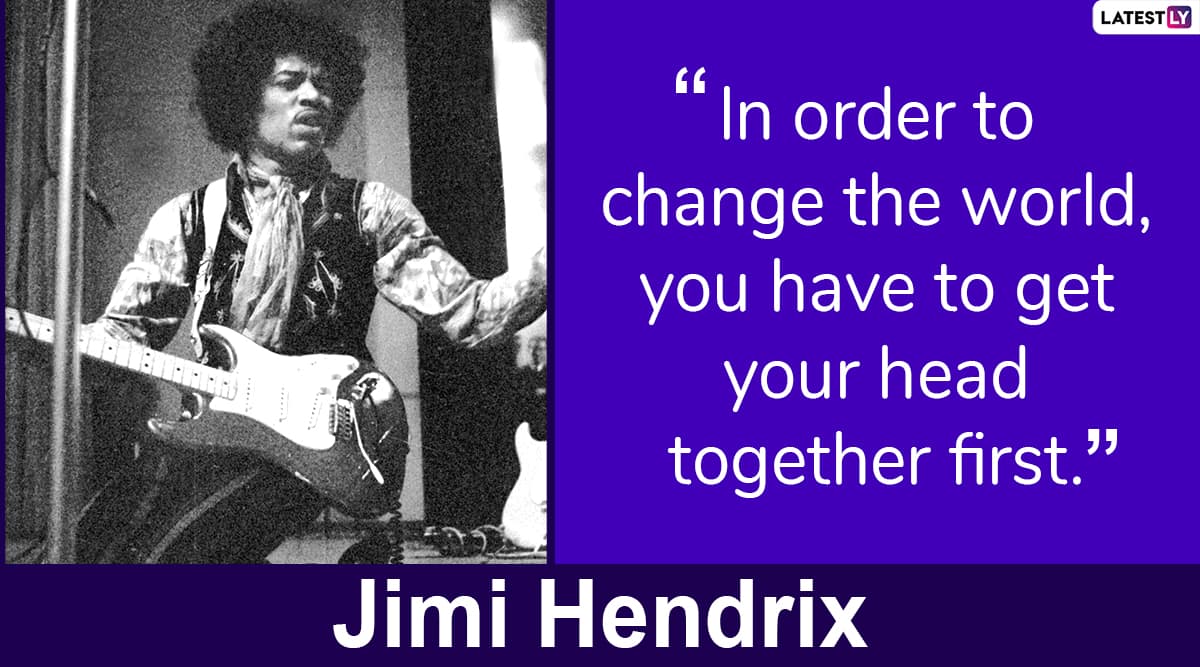 4. Jimi Hendrix on Music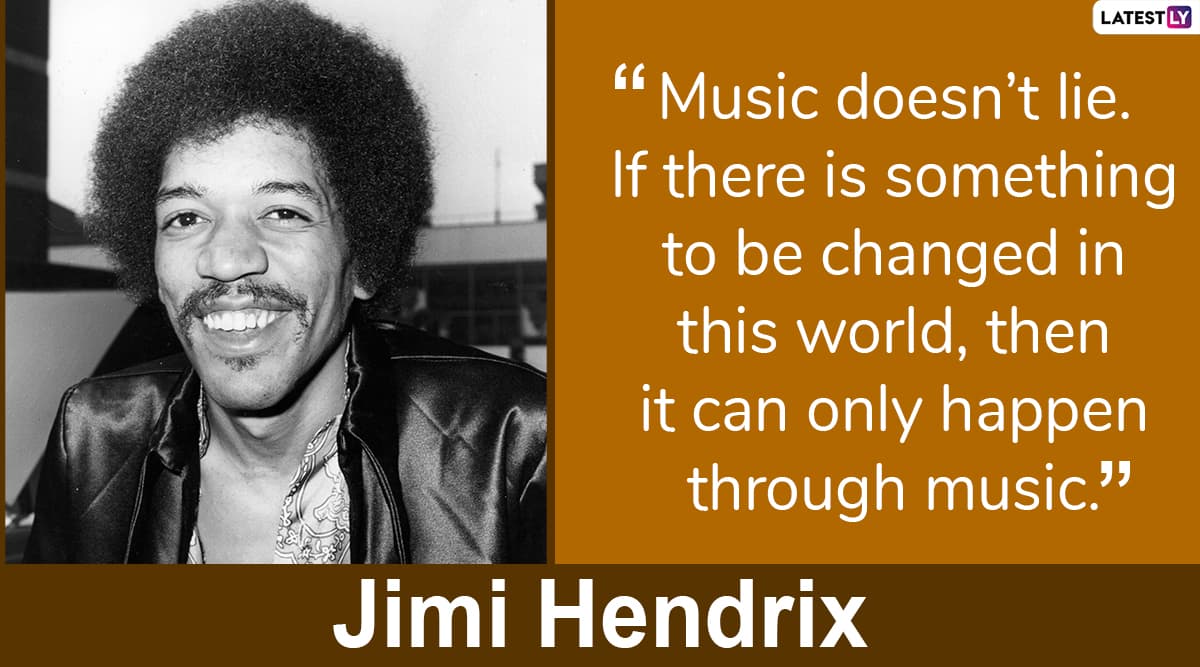 5. Jimi Hendrix on His Past and Regrets: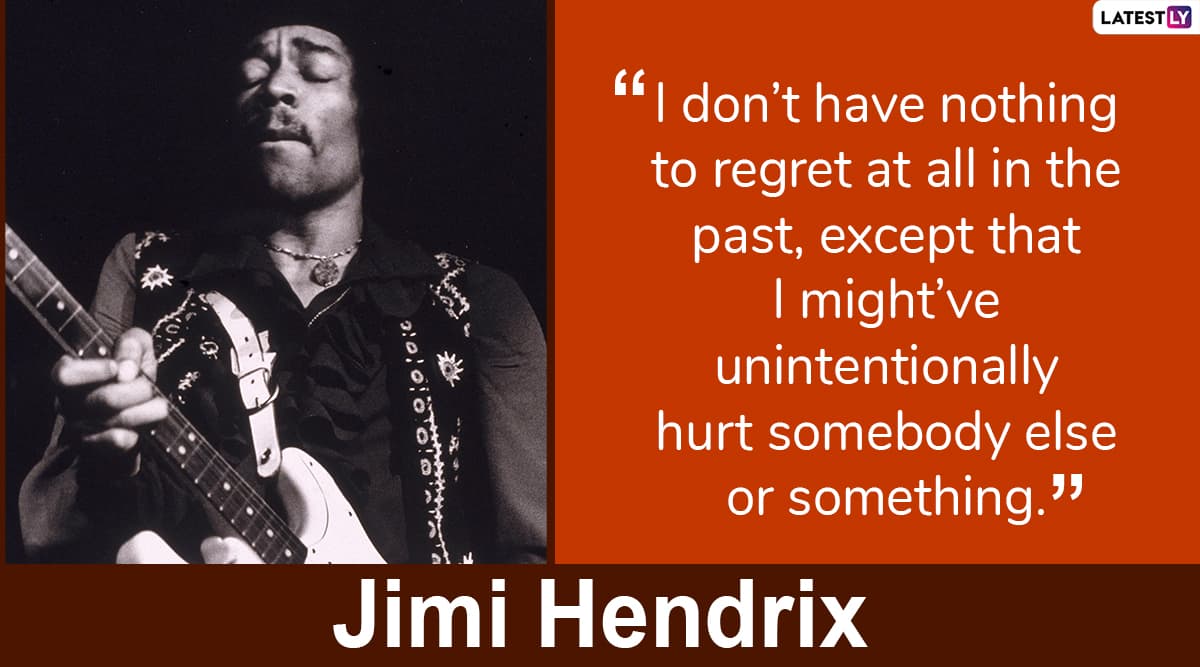 6. Jimi Hendrix on His Way of Life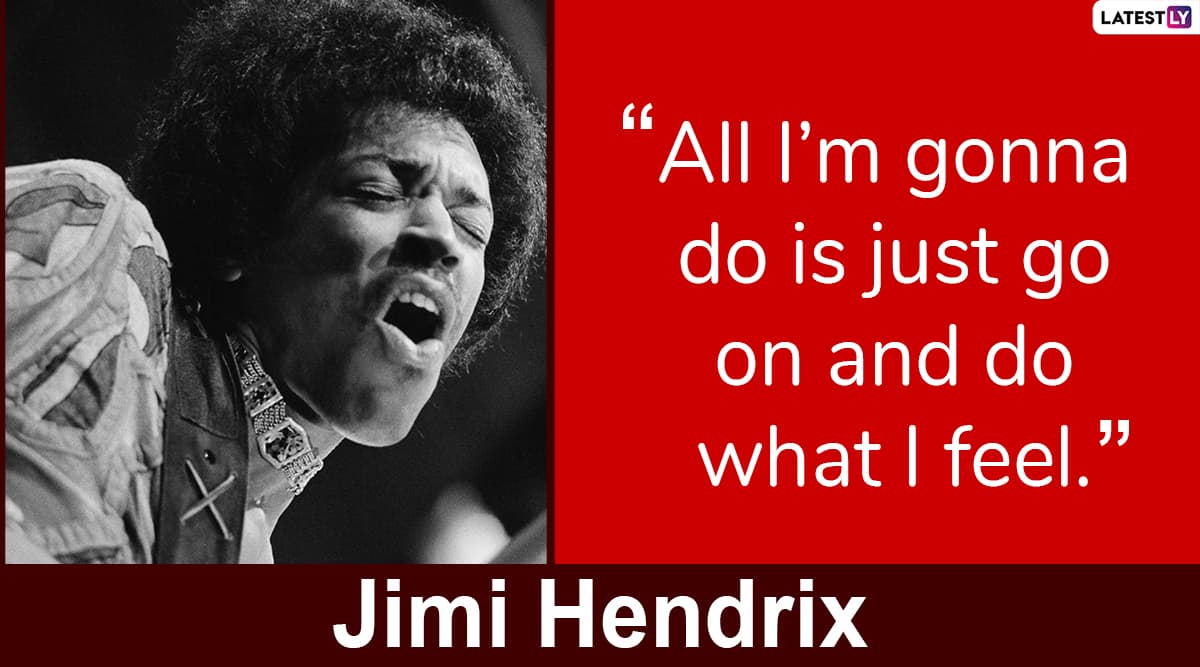 7. Jimi Hendrix on Being Crazy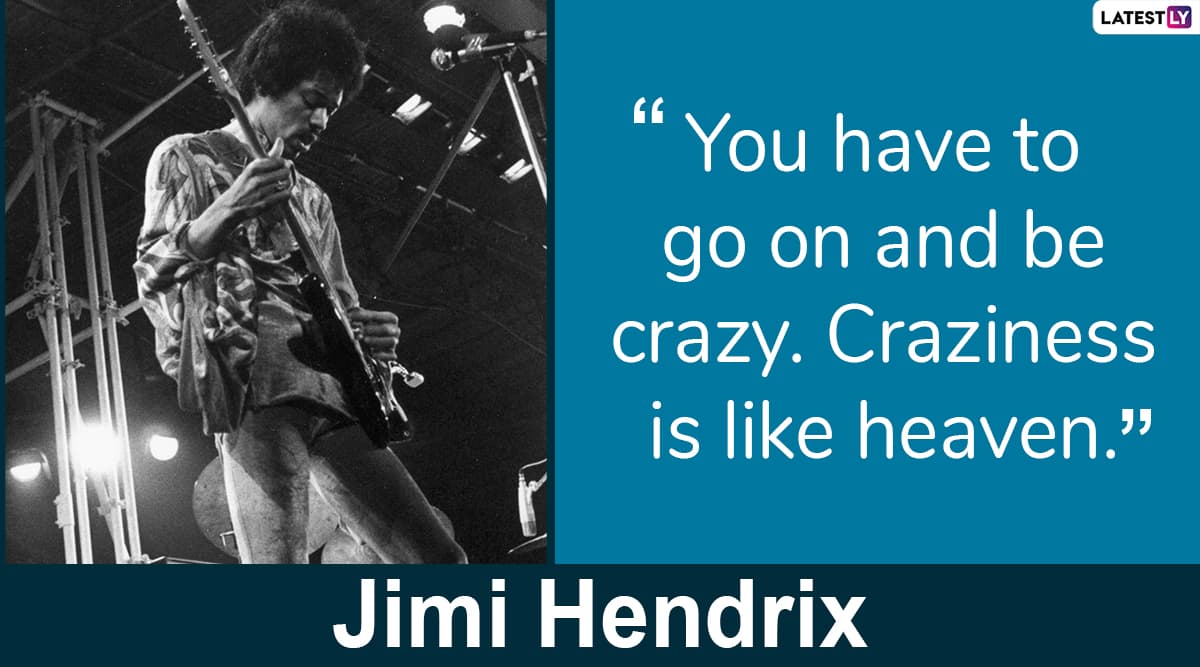 For fans of Hendrix, the musician's London flat where he really began his career was recently restored in 2016 to what it would have looked like when Jimi lived there from 1968 to 1969 and reopened as a museum. While we certainly miss having the legendary musician amongst us, we hope you celebrate the day by listening to some of his greatest hits and sharing his beautiful quotes on life and music.