It's here! The first teaser of Thalaivar Rajinikanth and Akshay Kumar's 2.0 is here, and if you are a Rajini fan, be prepared to have your minds blown away! With a high focus on the film's VFX, which is the USP of 2.0, the teaser is special effects heavy and give you a glimpse of what to expect from the film. Interestingly, 2.0 looks to be a direct followup of the 2010 film Enthiran, as we see Vaseegaran talking about bringing Chitti back from hibernation to battle the new menace plaguing the city. 2.0 Teaser: Rajinikanth and Akshay Kumar Will Get You More Excited About This Highly Anticipated Film; Watch Video.
Apart from the VFX, the teaser's other primary was Chitti the Robot and the best scene of the promo doesn't involve any VFX wizardry - Just Chitti going back to his evil, scene-stealing laugh. Akshay Kumar fans may be annoyed with the fact that there is little of him in human form, as he is shown more as a CGI bird. Same goes for Amy Jackson. Anyway, if you had missed the teaser of 2.0, here it is!
And here are 7 moments in the trailer that are our favourites!
Vaseegaran seeing the hologram of an evil Akshay
I love the villain's idea of using cell-phones as weapons to create birds and weapons to attack earth, maybe an allegory to our addiction to social media. It also gives us the first glimpse of Akshay Kumar's face, as Vaseegaran see him through the many cellphones.
A functioning Chitt's intro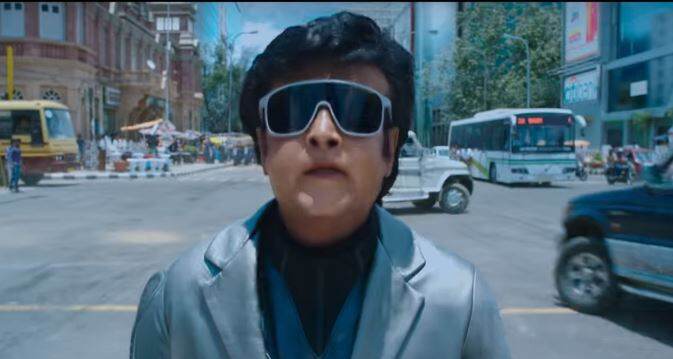 After seeing him in hibernation, we later see Chitti skating through the city going to meet Akshay's flying bird.
CGI Bird vs Flying Chitti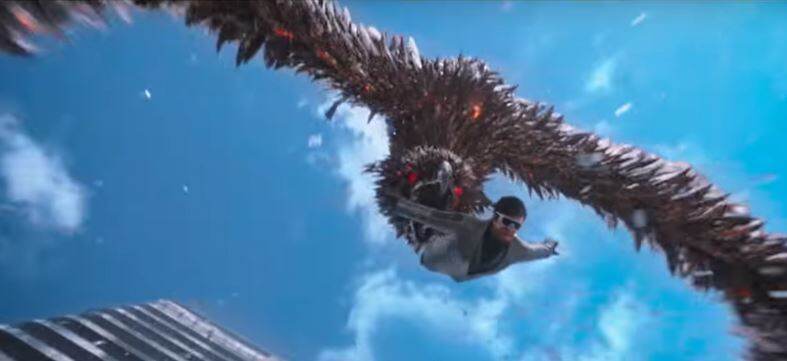 That CGI bird looks too cool! And so does a flying (or is it gliding?) Chitti!
A proper glimpse of Akshay Kumar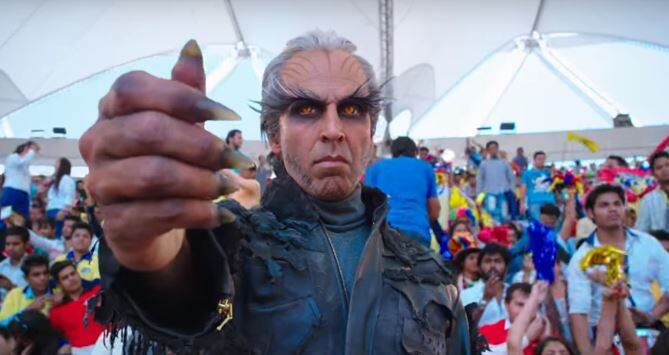 Why so serious man? And haven't you heard of a pedicure? Also, wonder why people around him haven't started running yet!
The Many Chittis trapping the bird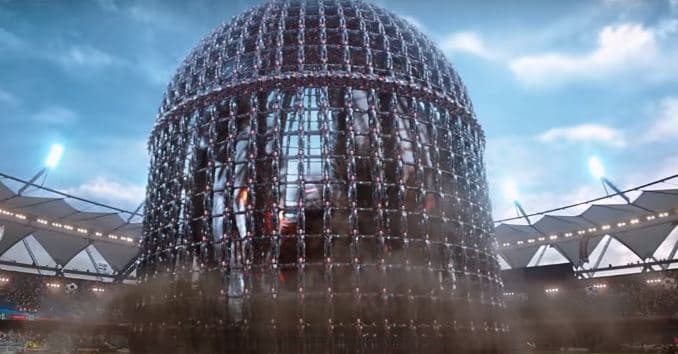 As seen in the climax of Enthiran, Chitti has the ability to use his replicants as weapons. This put in use again to trap the bird here!
That gun-fight!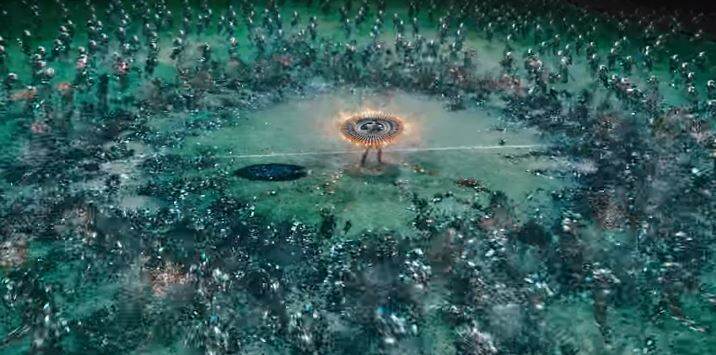 A nice call-back to the first film!
Cuckoo!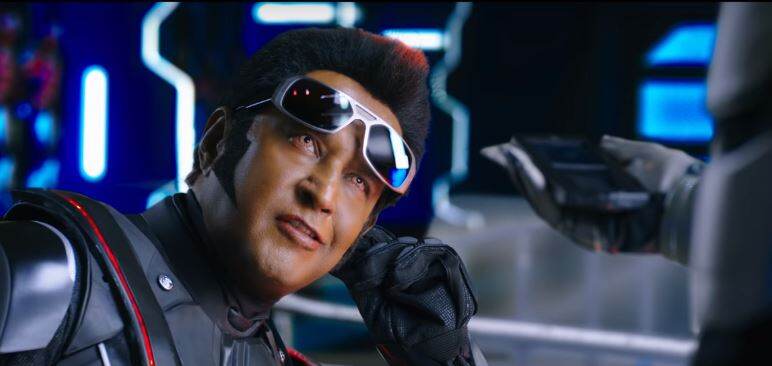 The evil Chitti is back! And we are liking it!
So how did you find the teaser of 2.0? Share your thoughts in the comments section below.
2.0 is directed by S Shankar, who also helmed Enthiran. It is produced by Lyca Productions and is presented by Karan Johar. AR Rahman scores the music. 2.0 is touted as India's most expensive film, with a budget of Rs 540 plus crore!