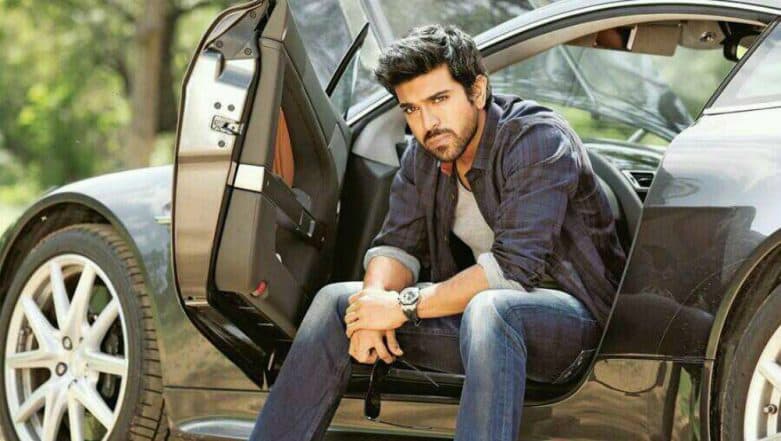 Instagram is currently the most popular social media site and celebs are making the most of it. Aamir Khan, Katrina Kaif, Aishwarya Rai Bachchan are some of the few names who witnessed its tremendous craze and decided to be a part of it after a brief rejection. There's no running away from social media and you can either take it as boon or bane. After fans went gaga over Prabhas' big debut, it's RRR star Ram Charan who decided to follow the suit. RRR: Ajay Devgn to Play the Role of Ram Charan's Father in SS Rajamouli's Magnum Opus?
Unlike Prabhas who made headlines even before his big debut, Ram Charan preferred to keep it as a surprise for his fans. No one really knew about his decision and the ones who did were clueless about his joining date. Needless to say, the actor decided to enter the zone on July 8 and be a part of this amazing world. The actor posted a rather intriguing and intense picture of his as his first ever upload and that has already grabbed more than 26k likes. Ram Charan Is the ONLY Actor Who Keeps Changing His Body With Every Film, Says Samantha Akkineni.
Check out Ram Charan's first Instagram upload
View this post on Instagram
Ram Charan has already registered around 45k Instagram followers and he's yet to follow anyone. We believe the actor is getting a hang of this new app and trying to master it one step at a time. We are definitely eager to see his feed and it's a good way of making his fans feel an inch closer to him.