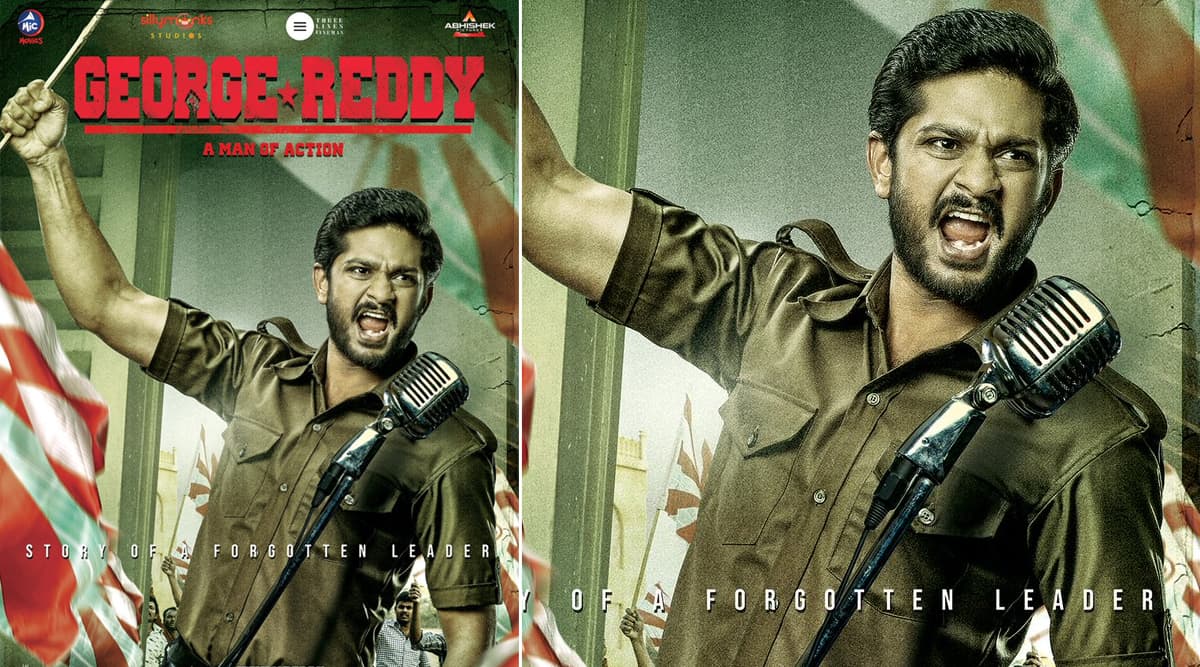 The much-awaited Telugu film, George Reddy has finally hit the screens. Starring Sandeep Madhav in the titular role, the film is based on a student leader George Reddy, who helped the underprivileged students get their rights. His journey from being the bright student to being stabbed to death at 25, has been chronicled on the silver screen. While the critics gave mixed reviews, the fans on Twitter also are of the same opinion.
Biopics are the new cool and fans love to watch the interesting stories rather than read them. However, it depends upon the makers to get into the depth of the story and portraying the character right. Director B Jeevan Reddy has probably managed to nail some part of the story though. Check out these tweets.
Fan Hailing the Film
#GeorgeReddy: A biopic of a student leader who inspired a generation.

Sudhakar Yekkenti's camerawork (esp the filming of belt fight, the hand-held camera movements) and musical score stand out in this biopic that leaves you with mixed feelings.

— Jalapathy Gudelli (@JalapathyG) November 22, 2019
One for the Fireball Sequence
The fireball🔥 stunt sequence in #GeorgeReddy is done superbly👌🏻

— BennySpeaks (@benny_speaks) November 22, 2019
Praises For the Actor
#GeorgeReddy 🔥@SandeepMadhav_ you have places to go 👌🏼

nd @ActorSatyaDev garu, you can easily get into any character, any shade and can pull off any role 👌🏼 #God, #R24G #GeorgeReddy back to back exceptional performances can't wait to watch you in much bigger and grander scale♥️

— Digital Sanyasi (@AkhileshVardhan) November 22, 2019
One More Review From A Fan
Just witnessed #georgereddy !! Loved every bit of it !! Hats off to the entire team and the director. Be it cinematography, sound mixing etc every aspect was taken care of. Special mention to the Lead @SandeepMadhav_ you nailed it. pic.twitter.com/gZZp23fmo2

— Puneeth A (@puneethreddy161) November 22, 2019
In-Depth Deets
#GeorgeReddy Review: [3.25/5]

👉Superb 1st half with few Goosebump scenes, excellent BGM. Excellent interval block....

👉2nd half bit slow but police station scene, rain fight excellent.... climax also good.....

👉Overall very good inspirational Movie for Youth

— DHFM VICKY (@im_vicky08) November 22, 2019
Speaking of the role, Sandeep earlier told IBT, "So since the day he decided to make a film about the student leader, we were together. We worked together. When he told me that I will the George Reddy on screen, I was excited. So we have prepared everything together. Because we were ready for a long time, it was not at all tough."
Apart from Madhav, the film includes an ensemble cast of Srinivas Pokale, Satyadev Kancharana, Devika Daftardar, Thiruveer, Sanjay Reddy, Muskaan Khubchandani. The music is composed by Suresh Bobbili.  The film hit the screens on November 22. Are you planning to watch or have watched this film? Do let us know in the comments section below.