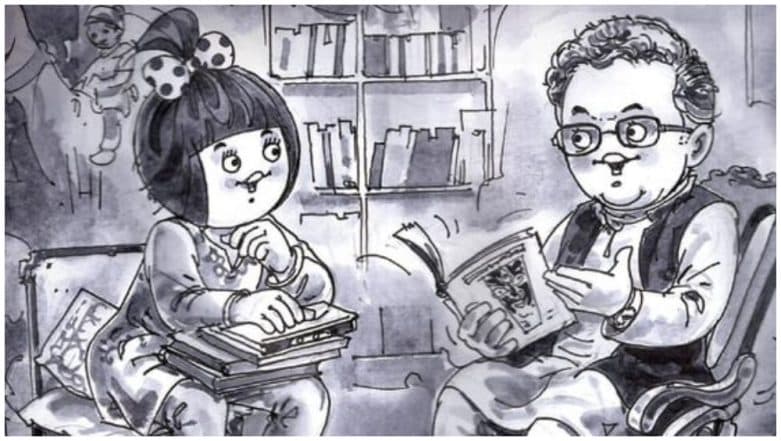 Girish Karnad passed away at the age of 81. He was a noted actor and playwright. Social media feeds are flooded with condolences for Girish. Karnataka CM HD Kumaraswamy declared a holiday for schools, colleges and government offices in the state as a mark of respect to Jnanpith awardee, actor. Amul dedicated their latest topical to Girish, paying a heartfelt tribute to him. A black and white cartoon of Girish is certainly melancholic to look at. "Mann se manthan tak", the caption on the topical read, perfectly encapsulating the journey that Girish has had.
Girish had won India's top honours like Padma Shri and Padma Bhushan. He was given Jnanpith Award, the highest literary recognition in India, in 1998. he has also won 10 National Film Awards. He was certainly, one of the most important parts of Indian literature and cinema. The CM Kumaraswamy said Karnad will be sent off with state honours. Condoling the death he said, "We have lost a cultural ambassador." After Girish Karnad and Crazy Mohan's Sad Demise, Fans Make This Still From Shankar's Ratchagan Go Viral for This Emotional Reason.
See Amul's tribute to Girish Karnad below:
#Amul Topical: Tribute to the legend... pic.twitter.com/AaQngQfEe8

— Amul.coop (@Amul_Coop) June 10, 2019
Girish's last Hindi movie was the mega-blockbuster Tiger Zinda Hai. Over the span of his career, he has starred in Kannada movies like Vamsha Vriksha, Tabbaliyu Neenade Magane, Ondanondu Kaladalli, Kanooru Heggadithi and Hindi films like Godhuli and Utsav.