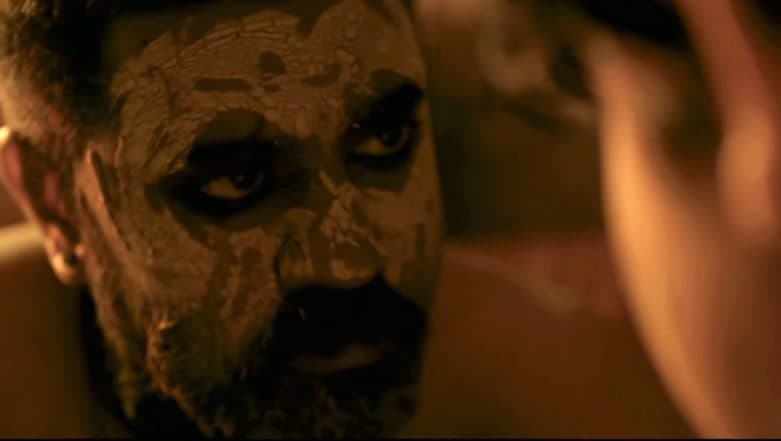 Nivin Pauly is going places! One of the most dependable actors in Malayalam cinema, who scored a big hit last year in Kayamkulam Kochunni, is now aiming for a national outreach with his upcoming movie, Moothon. The adventure thriller is directed by Gethu Mohandas, the former Malayalam actress-turned-director. Geetu had earlier directed the National award-winning film, Liar's Dice, starring Nawazuddin Siddiqui and Geetanjali Thapa, which unfortunately didn't get a release in India. Moothon is her second feature-length film and her first in Malayalam cinema. Anurag Kashyap is one of the producers of the film. Kayamkulam Kochunni Movie Review: Nivin Pauly and Mohanlal Impress in This Big-Budget Period Adventure, Say Critics.
The makers revealed the first intriguing teaser of the film, that was launched by Suriya Sivakumar, Karan Johar and Kashyap himself (who had also written the Hindi dialogues). The teaser, interestingly, has very little to offer in terms of visuals, till the very end. And yet, it both fascinates and spooks you through Nivin's haunting narrative of a man who comes to a city and finds himself being treated as an outcast. In between, we hear snatches of conversations of other characters, some hurting the man in the story, others teasing him and finally, a child is heard saying about finding 'Moothon' (elder brother). Nivin's accent (is that from Lakshadweep?) also intrigues.
Just when we think that if this is how the entire promo will be played, Nivin appears in the final scene with an eerily painted face. That's super spooky! Can Arjun Kapoor do Justice to Hindi Remake of Nivin Pauly's Premam?
Watch the teaser below -
Also check out Karan Johar, Suriya Sivakumar and Anurag Kashyap's tweets sharing the video -
Karan Johar
One of the finest actors in Malayalam cinema @NivinOfficial together with director of 'Liar's Dice' Geetu Mohandas in a tale of passion and redemption in #Moothon. Here's the first teaser produced by @AnuragKashyap72 @MiniStudio_ @JarPictures. #BhaiArrives https://t.co/z0s5b1yfJ4

— Karan Johar (@karanjohar) January 17, 2019
Suriya Sivakumar
Here's the Teaser of much awaited #Moothon Directed by @geetumohandas @NivinOfficial #RajeevRavi @AnuragKashyap72 @MiniStudio_ @JarPictures #BhaiArrives #MoothonTeaser https://t.co/x8wVZdvi3o

— Suriya Sivakumar (@Suriya_offl) January 17, 2019
Anurag Kashyap
So proud of this film @NivinOfficial in MOOTHON with @sobhitaD @ShashankSArora and directed by Geetu Mohandas @JarPictures @MiniStudio_ #Moothon #BhaiArrives https://t.co/0XWEHrqGJ4

— Anurag Kashyap (@anuragkashyap72) January 17, 2019
Geetu's husband, the acclaimed Rajeev Ravi is taking care of the camerawork, while Sagar Desai is scoring the music. Moothon also stars Sobhita Dhulipala, Shashank Arora, Roshan Mathew, Harish Khanna and Dileesh Pothan.