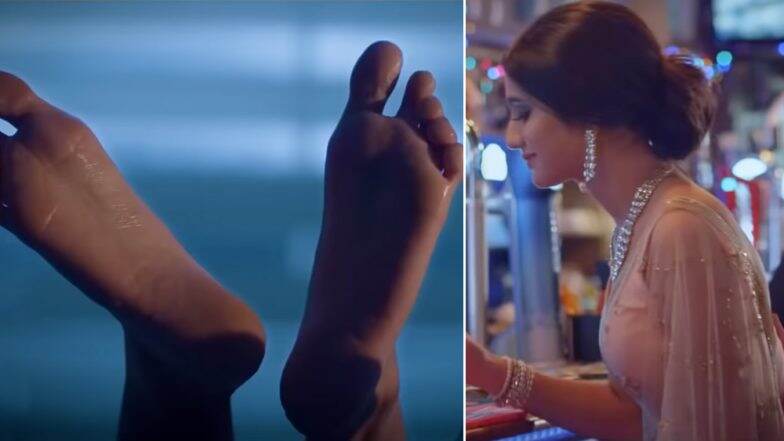 Malayalam actress Priya Prakash Varrier is right now in the middle of the raging controversies. The star who rose to fame with a wink in Oru Adaar Love, will be next seen in a film called 'Sridevi Bungalow'. As the trailer of this Prasanth Mambully directed flick hit the internet, it received an enormous amount of flak on social media. The scenes in the film look like a take on the accidental death of late actress Sridevi, which naturally received criticism nationwide. However, the young star thinks that 'At the end of the day, everything is publicity.' Yes, she literally said that! Sridevi Bungalow Controversy: Priya Prakash Varrier Defends Her Movie, Says 'Curiosity Surrounding the Trailer Is Good'.
Speaking with Indian Express, the 19-year-old actress said that the curiosity and attention that the film is receiving is good for their own film. Even though the movie is getting criticized for the insensitive content, Priya is cool as a cucumber about it.
Speaking with the publication, she said, "I wouldn't want my movie becoming a controversy. At the end of the day, everything is publicity. But still, I would rather stay away from the negativity. It's up to the director and the producer to handle those issues. I am just playing the character that has been given to me."
Further, she was asked about the uncanny resemblance shown in the trailer, of Sridevi's accidental death in a bath-tub in Dubai. To which she replied, "that is just an element that would make the audience want to watch the movie." While the late actress' husband, Boney Kapoor has already slapped the makers with a legal notice, these statements by Priya are bound to create a stir in the cinema space. We hope that the makers know what they are getting into.