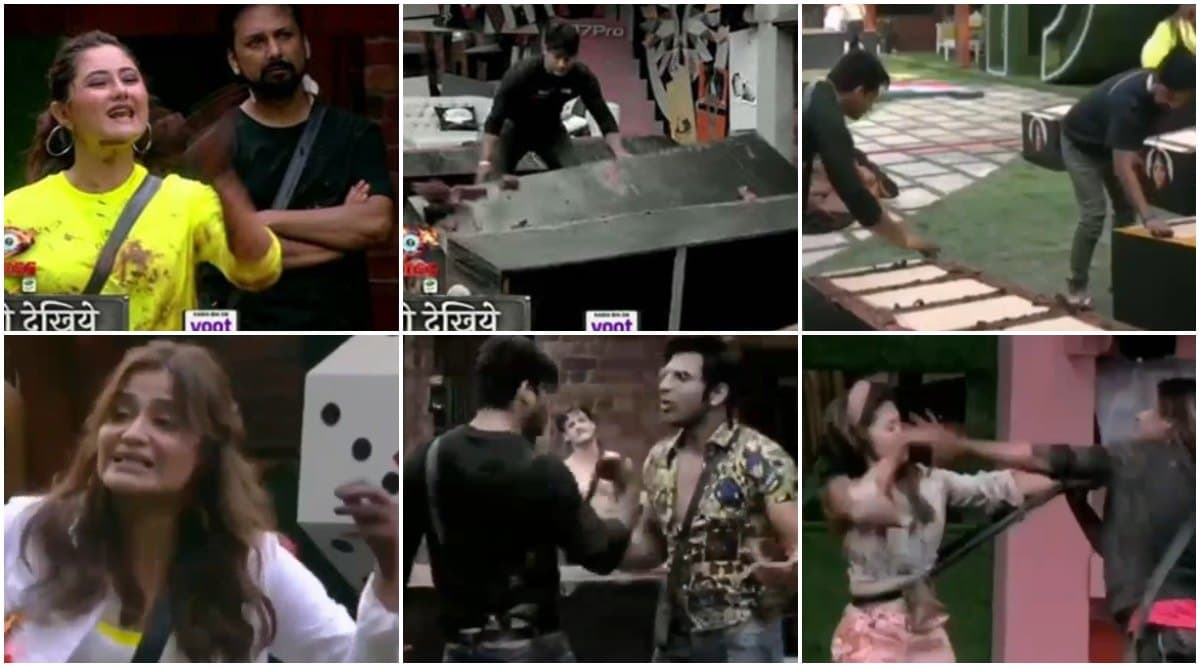 The Snakes and Ladders task of Bigg Boss 13 had to be by far the worst task that took place in Bigg Boss. The contestants who were nominated before the first finale of this season takes place, were Sidharth Shukla, Siddhartha Dey, Paras Chhabra, Shefali Bagga, Shehnaaz Gill, Devoleena Bhattacharjee, Rashami Desai and Mahira Sharma. The nominated contestants were given a chance by Bigg Boss to save themselves during the task and swap places with the safe contestants Asim Riaz and Arti Singh. But looks like the contestants were least bothered about saving themselves and fighting. It all started with Paras destroying Sidharth Shukla's ladder and all hell broke loose in the house, so much so that we are sure the viewers would have gotten a migraine. Bigg Boss 13 Day 23 Highlights: Sidharth Shukla, Rashami Desai, Devoleena Bhattacharjee, Mahira Sharma Turn Tonight's Episode Into A Yell Fest
And if this visual was not enough, we are afraid there is a day 2 to this task as well. The task resumes and Rashami, Devoleena and Shefali decide to protect Mahira while she makes her ladder. And this leads to more pushing and pulling between Sidharth and the women.
Watch The Video Below:
Siddhartha Dey, after apologising to Arti Singh after saying disrespectful things to her during the task, once again turns back to his ways and calls Shehnaaz Gill names for first siding with Paras Chhabra and now hanging on to Sidharth Shukla and pushes her, which angers Shehnaaz so much that she loses her cool and starts throwing things around. Bigg Boss 13: Rashami Desai's Rumoured Beau Arhaan Khan, Online Sensation Hindustani Bhau, Entrepreneur Tehseen Poonawalla To Enter The Show As Wildcard Contestants
Also, the kitchen becomes a battleground for yet another Devoleena V/S Shehnaaz fight. Shehnaaz's tone of ordering Devoleena to make breakfast first irks Devo, who tells everyone that she knows how to set people straight. Shehnaaz forces a pan onto the stove and tries to shove away Devoleena's which has the lady dump her pot contents into Shehnaaz's pan. Shehnaaz then pours them onto the stove. Well, rest assured, the second day day also will be a yell fest yet again, just like tonight's.