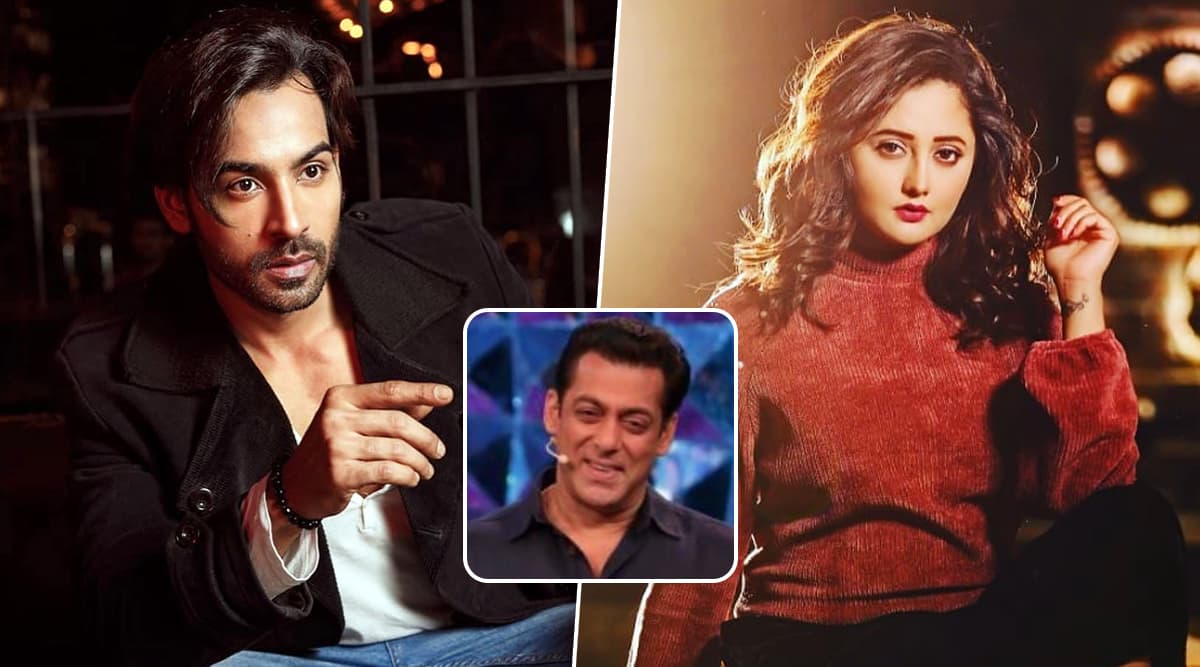 Bigg Boss 13 was in the buzz back when it was announced as well. With contestants' names leaking with each passing day, news of Rashami Desai entering season 13 was followed by how her rumoured beau Arhaan Khan too was going to enter the controversial reality show. These reports were soon followed up by rumours of how the duo was going stronger than ever after meeting in 2017 and how they were all set to take their relationship to the next level by tying the knot in the house. Yes, this public shaadiyaan have become a trend on the show after Sara Khan and Ali Merchantt and Monalisa and Vikrant Singh Rajput tied the knot in the house. While the first marriage went kaput, the latter jodi remains stronger than ever. Exclusive Bigg Boss 13: Arhaan Khan Says, 'Going to Do Gandhigiri, but If Someone Crosses Limit, Won't Take Time to Become Subhash Chandra Bose'
Arhaan Khan entered the show during the show's first finale where after interacting with Salman Khan, he was faced with some fiery questions from Bigg Boss 7 winner Gauahar Khan's stint on the finale episode as the Contestant Control Officer for the wildcards. Bigg Boss 13: Shehnaaz Gill Looses Her Mind On Seeing Himanshi Khurana Enter The House, Takes Off Her Mike and Says She Does Not Want To Stay In The House Anymore (Watch Video)
Not mincing her words, Gauahar quizzed Arhaan about rumours pertaining Rashami Desai and also about how they were apparently all set to marry on the show.
To this, Arhaan clarified that when he was not even dating Rashami in the first place, there there was no scenario where they would marry, obviously. And just while Arhaan was telling Gauahar that there was no truth to the wedding rumours, Salman quipped and said, "Yeh toh Colors walon ne daala hoga, gaurantee," and winked.
Well, we definitely did not let Salman's comment slip by and caught on to it. It can be recalled that back when this news was floated, Rashami Desai, on multiple platforms and instances, had slammed these reports. Arhaan too rubbished these rumours. But if we go by Bhai's words, he sure thinks this was a publicity stunt. What do you guys feel?